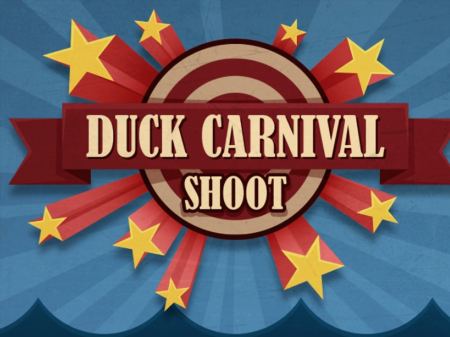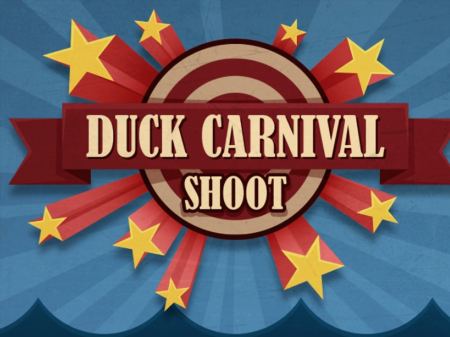 The Duck carnival shoot isn't just fun, it's also extremely addicting. The project gives a whole cascade of positive emotions and is liked by the absolute majority of users around the world. At the same time, the age category of gamers is as wide as possible, which is completely unsurprising. Who doesn't love target shooting? Especially when these are the notorious ducks from the shooting gallery, in which almost everyone was in childhood.
The project received the highest marks and became one of the most popular among browser games. You will get a great opportunity to enjoy the highest quality game performance and a good level of dynamic gameplay. Are you ready to break someone's record or significantly strengthen your own position? Then do not hesitate to start the game!
You are in an impromptu shooting range where you have to constantly shoot at dynamic targets. For each duck, the system will award a certain number of points and the global goal of the game is to collect the maximum possible number of points. Over time, the targets will then accelerate, then slow down, and how many points you get depends on whether you hit a fast-moving object.
The game party lasts a certain amount of time, within which you will need to try to earn as many points as possible. In addition to targets, various components will appear on the map, into which it is not recommended to hit. One of these components is a bomb, upon hitting which the system will deduct the points already received from your asset. Try to shoot with maximum accuracy only where you need to!
How to play?
Any interactions with the game, various objects, and menu items are performed via the main mouse organs. Move the cursor to the object of interest and click the left mouse button to activate it.