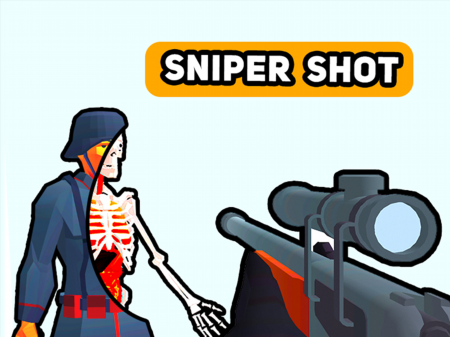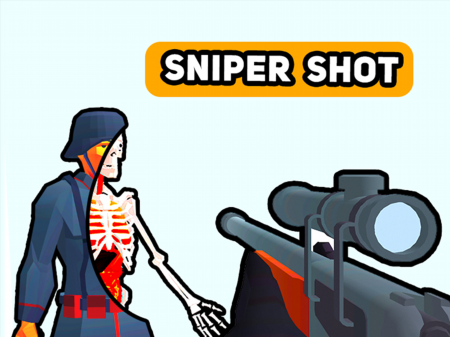 Many critics often argue that modern games are too bloody and cause children to be drawn to violence. However, Sniper Shot: Bullet Time is proof that the opposite is true. Yes, here you have to shoot at the enemies. Yes, they will die as effectively as possible (although the option to display blood can simply be disabled in the settings). Yes, the game cannot be called peaceful. However, with all these factors, you will just relax playing this shooter.
The project received excellent ratings from users and in a short period became the leader in online attendance among a large number of other projects, becoming a real find for those who have long been looking for a cool and very exciting next-generation browser game. This is a great variant for both fans of the genre, and for those who just like to "stuck" into something new.
The game takes place in a one-color location full of various enemy soldiers. You play as a sniper armed with an incredibly powerful rifle. Your goal is to shoot all the enemies and do it in such a way that you do not become a target, and that there is enough ammunition for everyone.
The complexity of the game lies in the fact that with each new level you will need to look for opponents, and for this, you will need to move around the location. If you are far enough from the enemy, then eliminating it will not cause difficulties. However, if you get close enough to opponents, they will open fire on you. Try to avoid this kind of trouble. The level is considered passed only after you eliminate all targets in the current location.
How to play?
Game controls are classic for shooters. The character is moved using the WASD key block. Shooting is performed via the mouse. Shot - left mouse button, magnification of the optical sight - right mouse button.