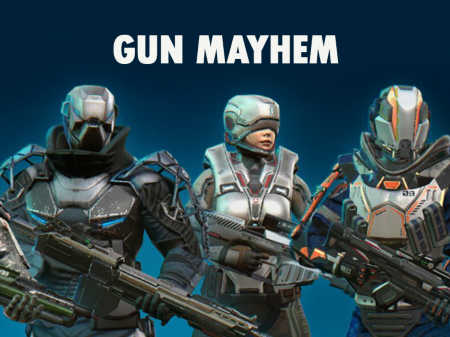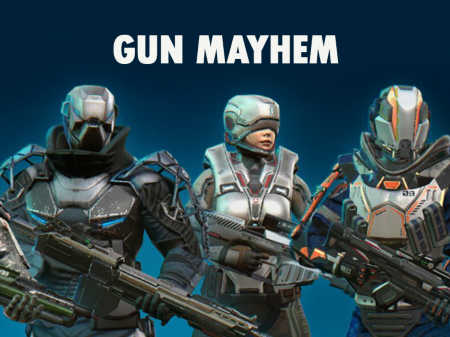 Full-format third-person shooters have made their way to the browser platform. Among the huge number of games, Gun mayhem takes an honorable place in the company of recognized leaders with dignity. This was made possible thanks to high ratings from both ordinary users and specialized specialists.
The game became the very reason for a short break from everyday worries and plenty of shooting at the enemies. Are you ready to show all your ingenuity and ability to conduct aimed fire? Then take up arms and forward to victories!
You are on an interactive map, which is divided into two main locations. Each part of the level is dominated by a separate team. Your goal is to kill as many opponents as possible within a certain amount of time given per round. That being said, try to die as little as possible.
The game pleases with its convenient mechanics, a well-implemented way of conducting firefights, and quite pleasant graphics for a browser project.
How to play?
Gun mayhem has a classic control type that is put to the ASDW keypad. If you are at least a little familiar with most of the modern shooters, then you will not have any problems with controlling your character. Besides, all the main buttons are indicated right in the main window, which is hard to miss.
Shooting is performed using the mouse. Direct the mouse cursor to the object of interest and shoot by pressing the left mouse button. You are able to zoom the aim by right-clicking. Reload is done by pressing the R button. Try not to find yourself among enemies with a half-empty magazine. Always recharge before heading into the busy part of the level.