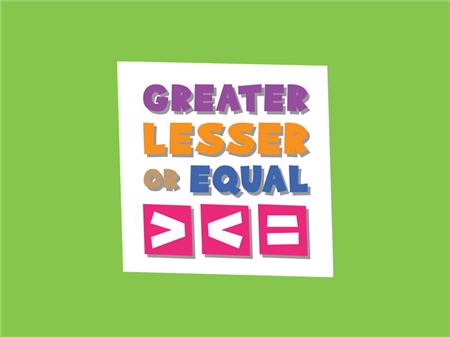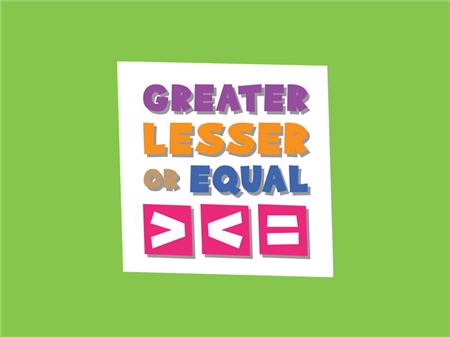 The modern gaming industry offers users a whole scattering of genres and a huge number of projects. Some of the most popular in the modern world are educational games for children, which can not only distract the kid but also show them something new. Greater Lesser or Equal has become one of the most popular and talked about projects, which received the highest marks from experts and was warmly received by parents around the world. The game clearly demonstrates that computer games can be useful, and if you consider yourself to be an advanced parent who believes in the educational elements of modern gaming projects, then this game is worth your close attention.
The mechanics of the game are completely simple and do not require any study. The project is based on the choice of a specific value for two primes. The child will be offered two numbers and, through graphic elements, he/she must determine which of the numbers is greater, less than, or equal to the other.
There are 10 questions in the game that you will have to answer. There is no limit to the number of responses. All you have to do is just watch the number that appears and choose the correct icon for the answer.
How to play?
All manipulations with numbers and icons are performed via the mouse. Just direct the mouse cursor to the option that you think is correct and press the left mouse button. The system will notify you of the correct or incorrect answer.