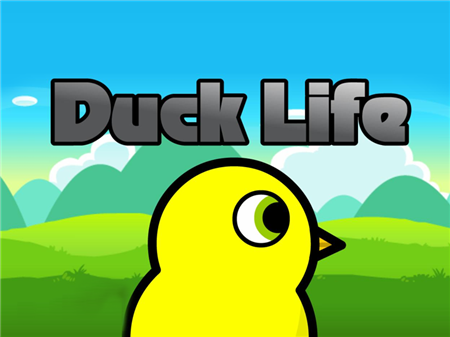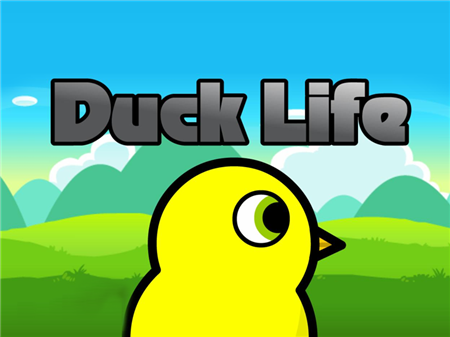 The pretty straightforward plot of the game has a very interesting story. Your farm has been completely destroyed by a powerful tornado. From all that you once been the head of, there was only an egg from which the duckling hatched. Your goal in life is the training process, which will make a real race star out of a duckling, which will help you earn money to build a new farm. However, we warn you - there will be a lot of work and it will definitely not be easy for you. Ready to try your hand? Then we roll up our sleeves and begin to train.
You can immediately send your duck to the races, but the lack of strength and skills are unlikely to help him show the class in the initial stages of the game. It is for this reason that you need to focus on training as far as only in a persistent training process real legends are forged.
Learn to deftly jump over various obstacles and pick up bonus points. At first, it will be incredibly difficult for you to overcome even the simplest obstacles, but over time, the procedure will become noticeably simpler and you will not pay attention to many difficulties. Your runner will be more than able to realize the experience gained during training on daily races. You will receive extra points and earn money. With the proceeds, you can buy improvements and cosmetic decorations for your duckling. After all, who said that all ducks should look alike? Decorate your future champion accordingly. Show everyone the personality and sophisticated style of a super runner.
In addition to running skills, you will have to learn flying and swimming skills. This will allow your character to travel long distances and teach you to avoid various obstacles. Training will give your character an understanding of how to behave in competitive races and bring you closer to your goal!
How to play?
Game controls are fully integrated into a graphical interface that you can interact with the mouse. However, some types of training are regulated by various controls. For example, during running training, a jump is performed by clicking on the left mouse button. But swimming is fully regulated by the navigation buttons (arrows). In turn, flight training is carried out by clicking the left mouse button and indicating the direction. Try different options and be sure to win!