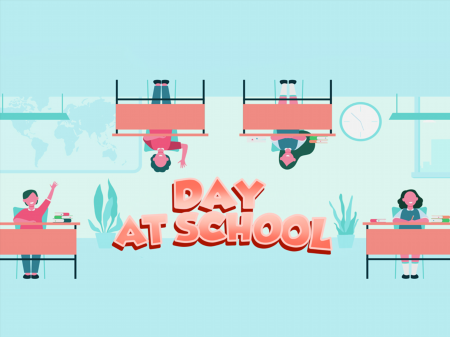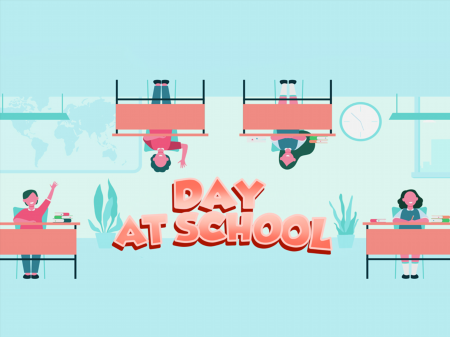 If you have been looking for a good and exciting school simulator for a long time, which will not only make you solve mathematical problems but will allow you to plunge into all areas of school life, then the Day at school is your choice!
The project received the highest marks from specialists and was included in a long list of educational courses in different countries. The game greatly pleases with a variety of tasks, with the same type of mechanics. However, it was precisely this set of characteristic features that made the Day at school extremely popular all over the world.
You find yourself in a school where you need to perform a large number of various tasks, from administrative to housekeeping. For example, in one of the tasks, you will need to clean up the school bus. To do this, you are able to use all available means and clean the bus from dirt, branches, various footprints, etc. You can then wash, polish, and refuel your vehicle before the kids get in. There are a lot of similar tasks in the game and you will have to complete each of them.
How to play?
Game controls are integrated into the graphical interface of the game. Interaction with any components, objects, or menu items is performed using the mouse. Hover over the desired element and press the left mouse button to activate it.