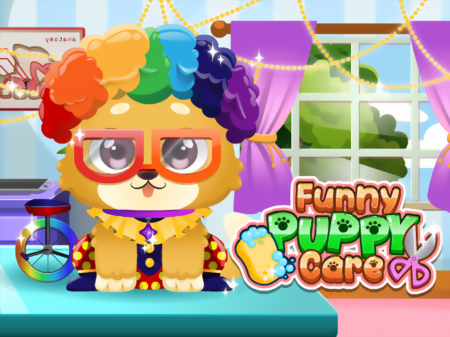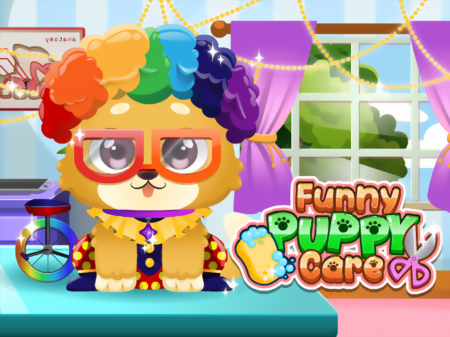 The presented project is one of many in its genre, however, with high competition, it does not lose its popularity at all. The Funny Puppy Care will offer you to take care of animals that are in trouble and need help. The project was so warmly received by specialized experts that in a short period of time it managed to get into the list of the most visited in the genre. Among other things, the game is recommended by a large number of preschool educational institutions all around the world. The child is invited not only to go through all the stages of caring for their ward, but the game will really make them analyze the sequence of stages, which makes the children thrilled.
Before you is an interactive location where the animal is located. Often, pets look completely tortured and you will have to correct the situation. First of all, you will need to rid the suffering cat of various fragments and other foreign bodies that have fallen to it as a result of unpleasant incidents. After that, you will need to wash all the dirt away and heal all wounds. If you do everything right, the system will reward you for successfully completing the level and allow you to move to a new location, to a new animal, which will also need your attention and care.
How to play?
Game controls are very simple so that the game is controlled with the mouse. Direct the mouse cursor to the desired component and press the left mouse button to activate it. The game provides interactive hints at all stages that will help the player decide on the next steps.