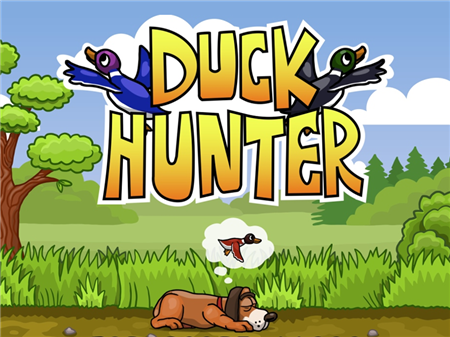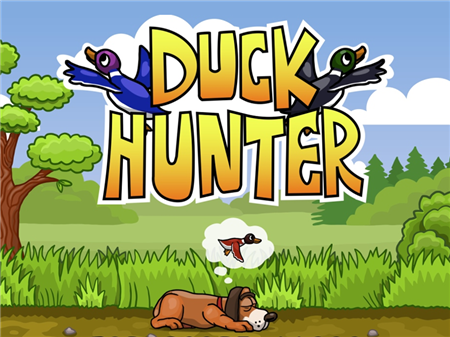 Duck Hunter is not just another browser game that was created this year. This is a real classic that came to us from the eight-bit era. And even though the project is almost 40 years old, it still enjoys the highest popularity to this day. The game steadily gathers a huge number of users around the world and is one of the fastest-growing in the browser segment. If you have long wanted to try your hand at accuracy and reaction, then it's time to launch Duck Hunter and enjoy your own victories.
Before you is a playing field, which is a tall reed. You launch your faithful hunting dog into the thickets, which scares away the ducks hiding there. Now your main task is to shoot as many ducks as possible within each round.
The difficulty of the game lies in the fact that each duck that flew out of shelter will not pose for a long time in front of your weapon and wait for it to be shot. If you are not quick enough, your potential prey will slip away from you and you will earn fewer points. Among other things, it is especially difficult to introduce specific controls that you need to get used to. The level is considered passed if you shoot most of the flying ducks. Well, if you do not cope with the task, then you will have to practice your own accuracy and improve the speed of decision-making.
How to play?
Weapon control is integrated into the navigation keypad, where each arrow indicates the direction of the sight. The Space button is responsible for the shot function. But interaction with any active menu items is done via the mouse.