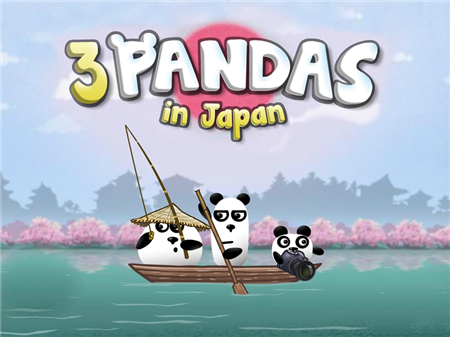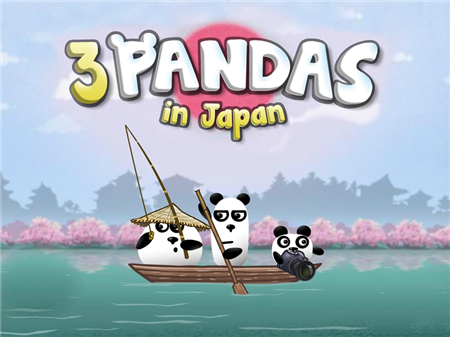 The prominent name of the game indicates the main storyline of an exciting adventure. However, do not be confused by the presence of spoilers. 3 Pandas In Japan will bring you a huge amount of pleasure and unforgettable hours that you spend on solving puzzles for the benefit of three fluffy and incredibly cute characters.
You control three pandas that have been captured and transferred to Tokyo Zoo. However, at the beginning of the game, you manage to escape from captivity and you find yourself in the most densely populated metropolis of the planet. Your number one goal is to help pandas return to their natural habitat and go through all the difficulties that await in a huge city.
One of the unique features of the game mechanics is that you cannot control each of the characters separately. You have to act harmoniously and synchronously. Pandas cannot do without each other and this will have to be put up with.
Each new level will offer you the solution of extraordinary tasks, ranging from the usual jumping over obstacles to numerous traps that you will have to bypass. Pandas can perform various actions and solve complex tasks. Try to use the objects around you and act extraordinary. If you need to help the fisherman lower the drawbridge, then stand on their heads with each other in pandas and turn the rope with the bucket attached, in which the fish will be. Drop the fish into the water and help the fisherman quickly get the required amount of catch, after which he will do what you need.
In the same way, you can interact with various characters, each of whom is engaged in their own affairs. Change the plans of these heroes and make them act in your best interest. In the end, pandas can be very prudent and cunning creatures. Feel free to go through numerous tests and get home. You have to go through a large number of different adventures that will be remembered for a long time.
How to play?
Game control is fully regulated by a graphical interface, the interaction with which is carried out using the mouse. The game offers the user tips when hovering over individual elements with which you can interact. Just try to repeat the movements drawn by the directions and perform useful actions in the game.