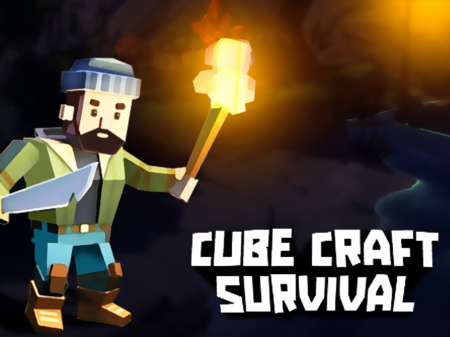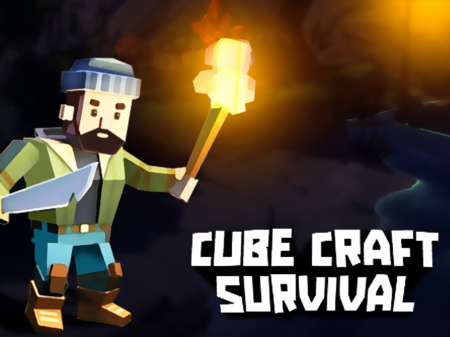 This is a great example of the fact that even within the browser format of games, you have an opportunity to create real masterpieces that will attract the attention of the public. The presented project in a short time received the highest ratings from users and became a real hit of the genre. If you adore games where you have to create various resources and craft numerous tools to help you build architectural works of art, then the Cube Craft Survival is your choice! A lot of fun awaits you and an open world in which you can do whatever you want.
You control a character who was completely alone in an unknown area. First of all, you need to find the main resources - wood and stone, which will allow you to craft primary mining tools.
Once you've mastered the crafting of basic items and stocked up on the right amount of resources, immediately start planning the creation of more complex things. Build buildings, build defensive redoubts, defend your possessions from enemies and strengthen your preference in the area. Do not forget about the food, water, and other basic needs of your character so that they are able to survive in this harsh but interesting world.
How to play?
Character control is performed by the mouse. All the necessary menu items and crafting menus are within the game's GUI. Interaction with any items is done by clicking the left mouse button on them, and the choice of tools is carried out via a digital block.