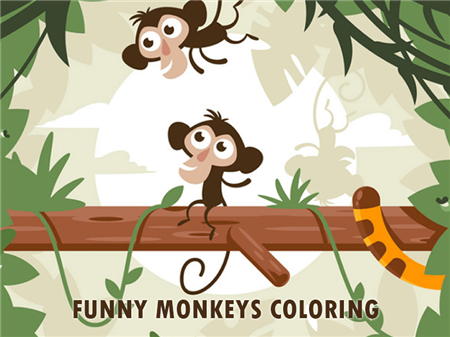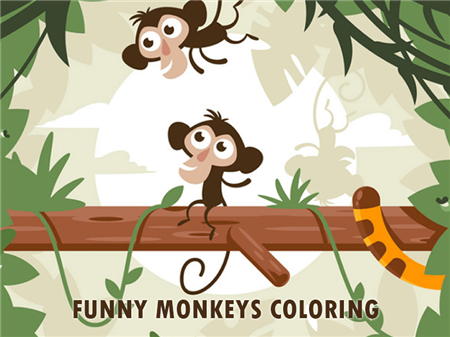 Funny Monkeys Coloring is a classic coloring book that all children love without exception. The project is extremely simple and straightforward, which immediately pleased a huge number of users. The game will allow your child to realize their creative potential on a computer or tablet, without using soiled paints, which, in addition to positive nuances, have their own negative consequences of use.
The project is extremely good because you can participate with your child in creating a real masterpiece. Do not take all the initiative, but suggest how best to act in this or that situation. And when the drawing is ready, just click on the icon of the picture to keep the baby's creativity for years to come.
Funny Monkeys Coloring does not claim to be a unique project. Nevertheless, the game has become incredibly popular due to the lack of any auxiliary tasks, built-in mini-games, or additional difficulties. All you need to do is choose a picture, pencils and just color cute monkeys.
If you made a mistake with the choice of color or did not quite evenly apply the line, then you can always use an eraser or simply overlap one color with another. Who said the best artists in history didn't do that?
How to play?
The controls in the game are fully interactive and tied to the mouse. Draw with the cursor while holding down the mouse button. The choice of a certain color is also done with the mouse. Move the cursor over a pencil of a certain color, which is located at the bottom of the screen, press the left mouse button, and draw with the selected color.