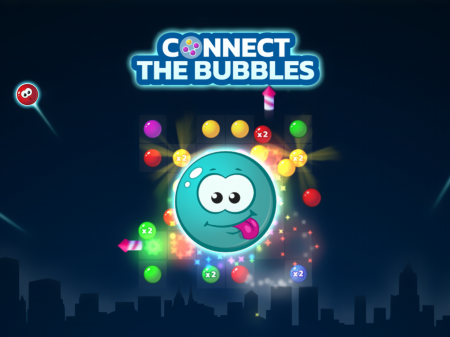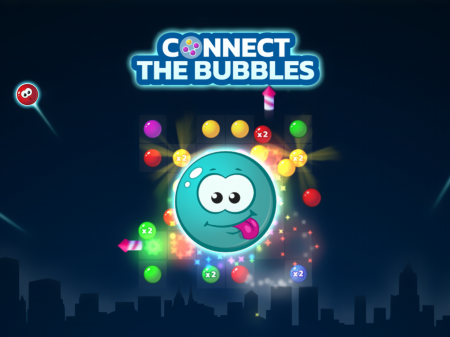 Games like "connect the balloons" are in very stable demand and are real hits in the game div. This is easily explained by a whole range of factors. Projects of this format are very fun and unpretentious. This is that very easy gameplay that does not make you tense up, worry, or get nervous. Instead, it will allow you to enjoy interesting gameplay and allow you to escape from current affairs.
Connect The Bubbles is one of the brightest representatives of its genre, which has won the love of a large number of users around the world. If you have been looking for a high-quality and interesting game of the genre for a long time, then this option is definitely worth your attention.
The action takes place on a fixed playing field, which is filled with colorful balls. The goal of the game is to draw a solid line on the balls of the same color so that they disappear from the field, and you earn a certain number of points. The line is drawn only along those balls that border on each other.
The more balls you highlight with a line, the more points you earn. The complexity of the game lies in the fact that sooner or later you will encounter a situation in which you will have no options for a move and this will mean defeat. Your task is to prevent such situations by continuing to play and earn points.
How to play?
The game is controlled by a mouse. Move the cursor over the starting ball, press the left mouse button and with the mouse button held down, move the cursor over all neighboring balls. After you mark the last figure - release the left mouse button.