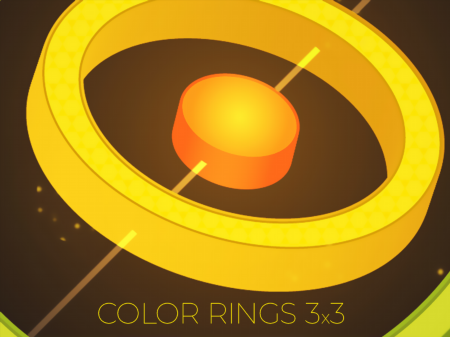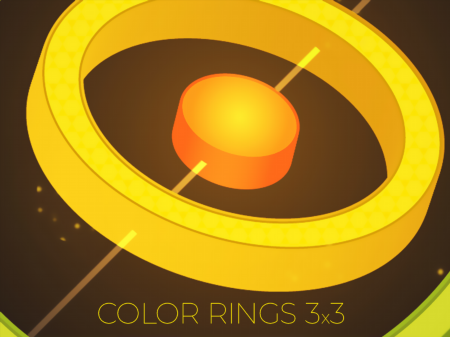 In the world of browser gaming, there are a large number of various logic projects, each of which greatly pleases users with its own set of features. The Color Rings 3x3 is a new word in games of this format, which pleases with its atmosphere, nice design, lack of any additional built-in mini-games, and simple mechanics.
This is a perfect choice for those who have long wanted to find a high-quality and exciting project that will allow one to escape from everyday hustle and bustle and plunge into interesting gameplay that makes you think.
The game is a combination of the classic tic-tac-toe and some other games that offer the user to collect the same type of components of particular colors in a certain order.
At the bottom of the screen, with each new move, a random figure appears, which can be made in several colors. You need to place these figures in one of the 9 cells on the playing field. The goal of the game is to line up the figures in such a way that they are combined with each other both in shape and color. If you put the same type of figures in a line, according to the principle of the game "tic-tac-toe", then these figures will disappear, and the cells will be freed for new figures and new combinations.
How to play?
The game is controlled by a mouse. Move the cursor over the figure, hold down the left mouse button and drag it to any suitable cell.