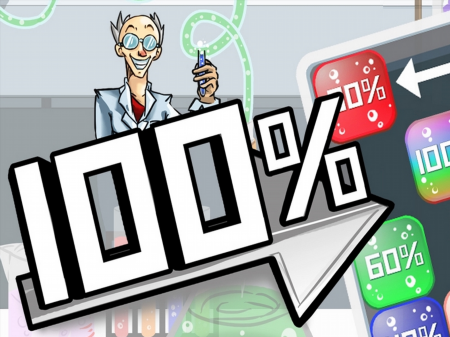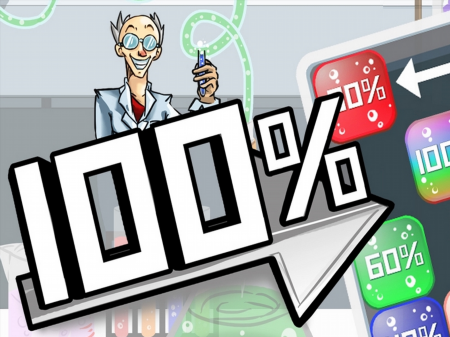 The 100% game is a very special project that allows the user to enjoy fairly simple game mechanics in a completely non-standard way. The developer was able to cleverly balance several different games, each with a different style and genre. As a result of this mix, a very popular and discussed project has turned out that will allow you to escape from the daily hustle and bustle and play an exciting and logical game.
Before you is a playing field, which is a modern laboratory for working with a certain undefined substance. The essence of the game lies in the fact that you will need to connect various components, each of which has its value as a percentage. The goal of the game is to collect components that will be 100%.
All elements with their own values ​​are added together. Those. if you connect two elements that are 20% each, they combine into one component with a value of 40%. However, the game contains components that can not only add mathematical values but also subtract them. This will be extremely useful if you have more than 100% components. In order to prevent such situations, use components that allow you to balance the mathematical values ​​on the playing field.
How to play?
With each new level, the task will gradually become more difficult, and working with the components will look not like fun, but as a real challenge. Interaction with all elements of the game is carried out via the main mouse controls.