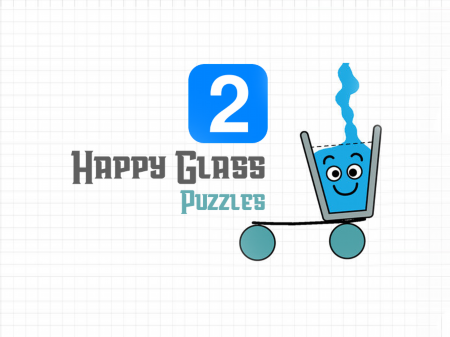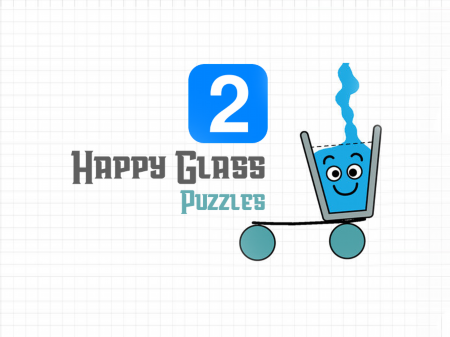 The presented game is one of the most striking examples of how you can create a truly fascinating project that, in the absence of bright graphics or crazy dynamics, will be of interest to users. The project constantly collects big online and is regularly updated with positive reviews from gamers. Among other things, Happy Glass Puzzles 2 has received several awards for "Best Browser Game", which once again proves that the project is worth your attention.
The game is divided into three different modes that will allow you to show the wonders of coordination and reaction. In all three game modes, you will interact with a glass that will need to be filled with water, one way or another.
In the first mode, the system will prompt you to determine by eye how much water is placed in the glass. In this case, a measure will be marked on the glass itself, below which water cannot be drawn. But the amount of water should also be such that all the water remains in the glass.
The second mode will allow you to manipulate the glass in such a way as to extract various figures from under it. In this case, the glass should be on the table in its natural position. Don't let it fall.
Well, the third mode will allow you to skillfully manage the glass that will need to be moved from the initial position to the final point. In this case, you will need to place the glass in such a way that all the water that will then be poured into it remains in the glass and does not spill. So count every move with special care and precision.
How to play?
The game is controlled with the mouse. Hold down the left mouse button and drag the cursor in the required direction to move the glass. In addition, you can simply activate the various components by clicking on the left mouse button.