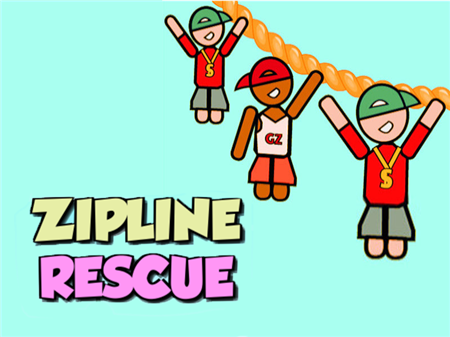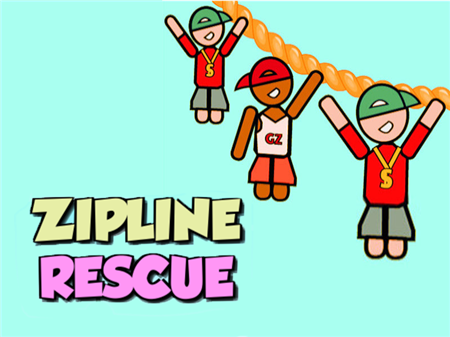 If you consider yourself to be in the category of fans of high-quality puzzle games, then Zipline Rescue is definitely for you. This is an awesome, interesting, and dynamic game that does not pretend to have an original plot, but at the same time, it is incredibly popular among a huge number of gamers.
The game tells about how to properly evacuate people from one location to another using a simple rope connection from the starting point to the finish. Everything seems extremely simple and does not sound very tricky. However, starting to play, you will face a large number of different obstacles, each of which will destroy the people you must rescue. The game received a huge number of positive reviews and became one of the most popular in its segment. A great option for those who want to escape from the daily hustle and bustle and try their hand at an interesting logic game.
Zipline Rescue is all about getting people from one platform to another. This can be done by stretching the rope from point A to point B. However, not all locations will allow you to lay a direct route without complications. Different levels will force you to avoid numerous obstacles and do everything so that you do not interact with them.
You can send all people at once, or you can send them one person at a time, which will give you a wide option when transporting past various dynamically moving traps. With each new level, the degree of complexity of the task will increase and you will have to be creative when organizing route lines.
How to play?
The game controls are fully integrated into the graphical interface, which you are able to interact with using the mouse. Hold down the left mouse button and drag the rope in such a way as to connect the two control points. Then, by pressing the left button, send people along the tightrope. A long press on the left mouse button will continuously send people on the route.