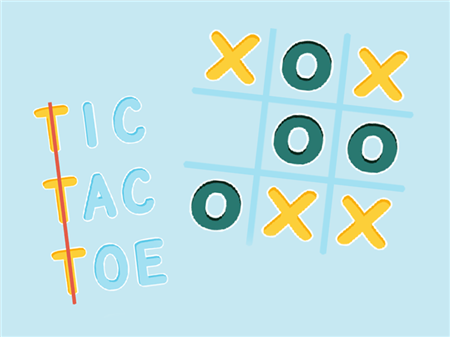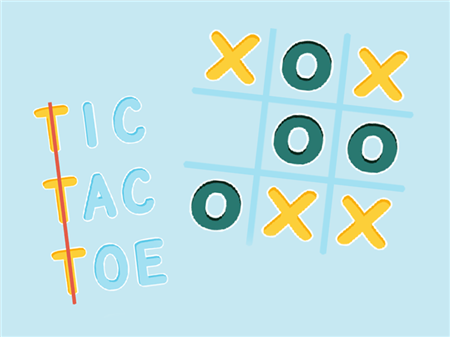 Tic Tac Toe Free is a great analogue of the beloved and well-known tic-tac-toe game, which everyone everyone knows without exception knows. Every person at least once in his life tried to play several games with a friend, in which he was waiting for both victory and defeat. The game received an excellent list of positive reviews, which provoked further popularization of the project, which already does not need advertising. Try it and you will plunge into the atmosphere of childhood, where one of the most significant difficulties was the desire to defeat friends in various games.
It's hard enough to imagine a person who knows absolutely nothing about the rules of the Tic Tac Toe Free game. You have to compete either with a computer opponent or with a real user who joins the game on the same computer with you. First of all, we would like to note that playing with a friend will be much more interesting, entertaining and bring more fun than a game with a soulless machine, which is also often mistaken for everything else. Of course, we all want to win as often as possible, but sometimes the enemy makes completely unforgivable mistakes, which can slightly spoil the impression of the game.
But in the game with a friend, you can walk around freely with your preparations for tactics and strategy. There are a lot of guides on the Internet about how best and easiest to win this game. You can try to use the advice of world champions, or you can choose your own tactics that will lead you to fame. Be that as it may - choose the most profitable and convenient style of play that will allow you to fully experience all the delights of Tic Tac Toe.
Identify which of you is stronger, smarter, more cunning and who just knew all the charms of strategies from the famous game, which did not leave indifferent billions of people on the planet. Are you ready to become the champion of your company of friends? Then invite everyone to visit and organize the real and exciting tournaments.
How to play?
The control in the game is fully rendered on a graphical interface that allows you to interact with any elements via the main mouse controls. Left-click on any necessary square and your figure will appear in it. Game control for two players is regulated in exactly the same way. You just have to alternately click on the fields to select different shapes.