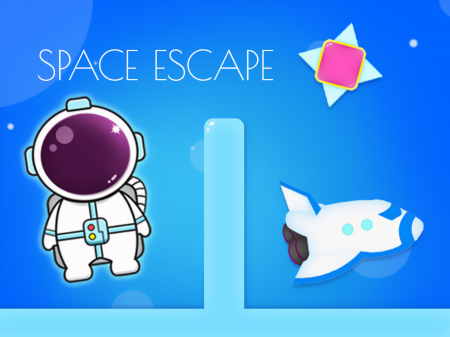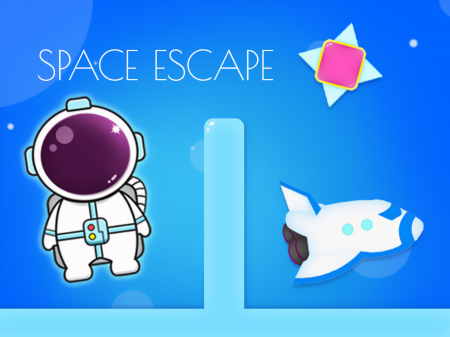 This is a very exciting game that will open up a world of logical projects for you and will allow you to show your full potential in terms of attentiveness and diligence. Space Escape is a great example of a high-quality implementation of a game that is not based on a story component, but is distinguished by well-thought-out mechanics.
If you have been looking for a nice game that will allow you to escape from the daily hustle and bustle for a long time, then this option is definitely worth your close attention. Do you like space and quests? Then Space Escape is designed specially for you!
The action of the game takes place in closed locations, which house a rocket and an astronaut. Your task is to place the astronaut in the rocket and fly to the next level. The peculiarity of the game is that the astronaut is in a state of weightlessness and it is not so easy to control him. With every movement, he seems to float in the air, and if he starts moving in one direction, he stops only when he reaches the wall.
The complexity of the game is that on the path of your astronaut you will meet many traps of various types, and if your character touches any of them, then you will instantly lose. The level is considered passed when the astronaut physically touches the rocket and flies away.
How to play?
You can control the character's movements both with the mouse, by clicking on the corresponding sticker in the right corner of the screen, and with the block of navigation keys.