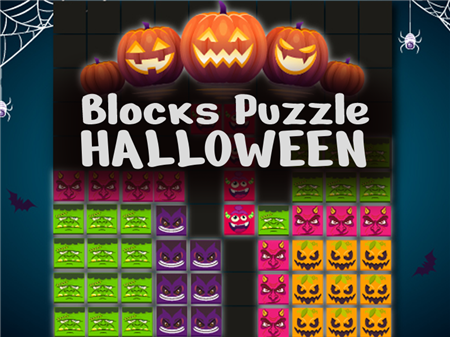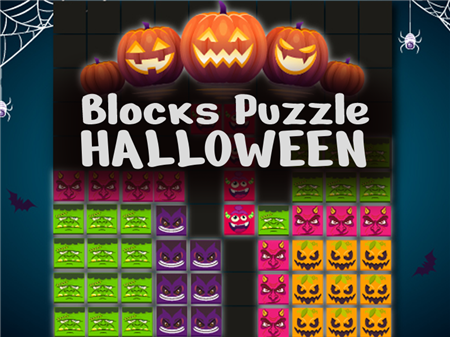 Games in which players are asked to add geometric shapes so that they fill all the space, and then disappear, gained their popularity from the classic Tetris. Needless to say, Tetris became one of the most popular and demanded projects at the turn of the 80s and 90s of the last century, didn't it? Perhaps, it is quite difficult in the world to find a person who has not played Tetris at least once or at least has no idea what it is.
It is for this reason that the developers began to release related games, reminiscent of the classics, and Blocks Puzzle Halloween is one of the most popular and demanded in its genre. If you have been looking for a high-quality game that will distract you from the daily hustle and bustle for a long time, we strongly recommend trying this amazing adaptation of everyone's favorite project.
Before you is a static playing field, on which the system offers to place various shapes. The main difference between this game and a large number of related projects is the ability to place shapes anywhere on the field. Here you will not need to direct the falling shapes to a specific place and try to choose the most successful position. However, this does not simplify the game but brings several completely new options to it. For instance, you can take a volumetric shape, place it where you need it, but after some part of the other shapes disappear from the field, all other objects will remain in their places.
The mechanics of getting rid of the pieces from the field remains the same. You just need to fill in all the squares of any line and it will be free. However, in Blocks Puzzle Halloween you can destroy lines on both axes, which brings a whole new interest to the project. Now you can add shapes not only at the bottom of the field, but also collect them either at the top or even horizontally.
How to play?
The game controls are integrated into a graphical interface that you can interact with using your mouse. Drag the shapes from the bottom of the screen onto the playing field with the cursor in any order.