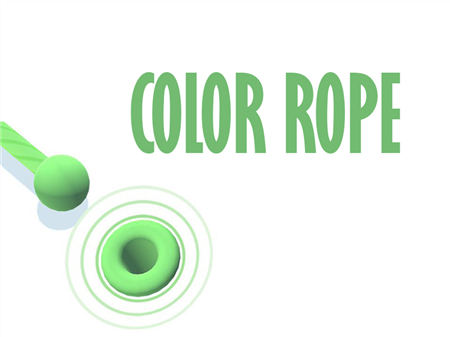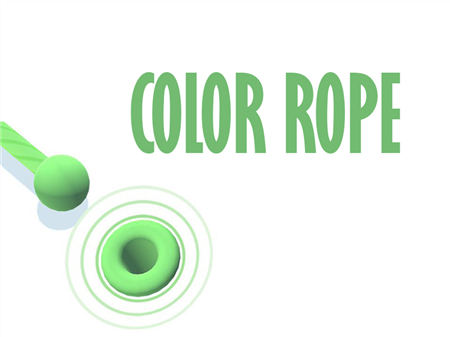 Color Rope is a truly unique project that combines a logical game, the need to solve interesting problems, and a bright, colorful world. The project caused a real storm of applause in the gaming community, as it became the first and one of the few projects of its type. As a result, the gaming community appreciated the high level of project implementation and the Color Rope took its place among the leaders in the global segment of browser games.
You have to hold the rope to the latch of the same color. In other words, if the rope is green, then the final path (latch) must also be green. In this case, there should not be any obstacles between the rope and the latch that change the color of the rope or interfere with the natural passage of the component to the destination. At the initial levels, the game will show how simple, logical, and understandable it is. But once you complete a couple of levels by successfully combining the rope with the latch, you will fully experience the charm and complexity of the game.
As you progress through the game, there will be more ropes, as well as obstacles. Your main goal will be to reduce the ropes with their latches and in no case to prevent the weaving of ropes among themselves. Each interaction of the ropes changes the color of both, which will negatively affect the progress of the game.
If you tried all the possible combinations and you still can't fold the ropes properly, then you just missed some opportunity. The game does not provide for the lack of the possibility of passing the level. All game locations are very well thought out and balanced.
How to play?
Any interactions with objects are carried out via the main controls of the mouse. Click on the end of the rope with the left mouse button and drag it in the desired direction. As soon as you pull the rope to the latch, the components will lock together. If you want to disconnect the rope with the latch, then simply click on the end of the rope with the left mouse button and drag it to the side.
On the map, there are a large number of different obstacles that can be used as an intermediate point for laying the rope. If for some reason you cannot draw the rope along the direct route, then hold the left mouse button on it and drag it through these components. A level is considered to be completed only if you were able to combine all the ropes with your latches without changing their colors.