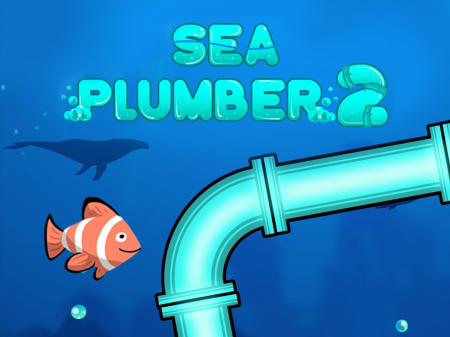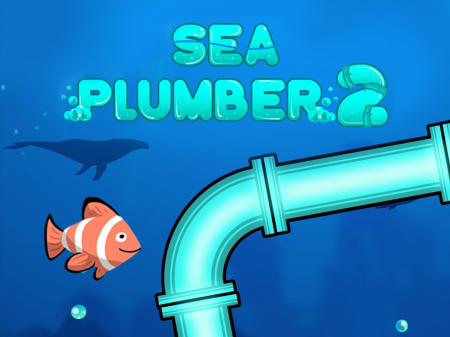 It's another puzzle (conundrum), which after each level passed leaves a really pleasant satisfaction from the fact that you could find a difficult solution. The game received high marks and a large number of positive reviews. Besides, Sea plumber 2 became one of the most visited games in the "puzzles" section in 2020, which prompted developers to take up the continuation of the series. However, while users got a great opportunity to plunge into the really pleasant atmosphere of a unique project, which pleases with its originality and uniqueness.
Now you're looking at a complex pipe system with many different components. You can interact with each of them by twisting and directing them as you wish. The main goal is to fill absolutely all the pipes with water, which is supplied through the main two pipes. To achieve your goal, you will need to gradually move the various components creating a seamless network.
If at least one of the elements of the system does not receive liquid, then you can overcome the level and go to the next. Perhaps you have lost sight of some of the components that needed to be moved in a special order, which as a result did not allow you to configure the pipe network as needed.
Also in the game two additional modes can diversify your gameplay. One of the modes offers you to play for a while, folding as many closed pipe sections as possible in a common system. If you turn the closed section so that it is filled with water, then all pipes in this system will disappear, new ones will appear in their place, and the game will clear you a few bonus seconds for folding a successful figure. At the same time, the timer constantly counts the time and you will need to perform as many successful actions as possible within the allotted time.
And for those who do not want any accounting for game points, but simply crave to enjoy an interesting game, the system offers an unlimited mode where you will collect a network of pipes without any restrictions, rules, or other input data.
How to play?
Game controls are rendered in a graphical interface that is controlled by the main mouse controls. You can interact with any components simply by clicking on them with the left mouse button. Each press on the pipe rotates it by one section. Thus, you can configure the network as you wish.