Trollface Quest: Horror 3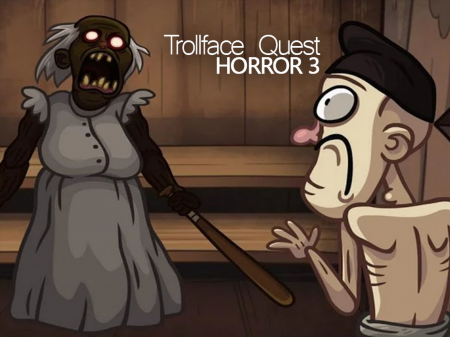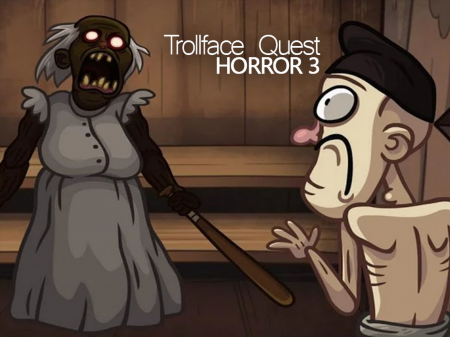 Trollface Quest: Horror 3
The presented project is an extremely fun adaptation of a logic game with quest elements. The project is in high demand among a huge number of users. The game has become a real outlet for those who love horror movies, but at the same time like to laugh great. If you belong to this category of users, then we strongly recommend trying your hand at Trollface Quest: Horror 3. It is worth recalling that the game is a successful sequel to the sequel, which has received the highest ratings around the world.
The system offers you a lot of different levels, at each of which you need to complete a local task of a certain format. The beauty of the game lies in the fact that you will play as various characters attacked by zombies, ghosts, evil spirits, and other monsters. Your task is extremely simple - to avoid the attack, prevent the aggressive actions of the attacker, and make fun of the aggressor. Sounds weird? And who said that Trollface Quest: Horror 3 is not a weird and fun project?
How to play?
All controls are placed on the mouse. Often the system will offer you to click on some separate parts of the game space in order to perform the correct action. You need to logically predict further actions of opponents and get ahead of them. If at some of the levels you don't understand what needs to be done next, then just use the hint at the top of the game screen.