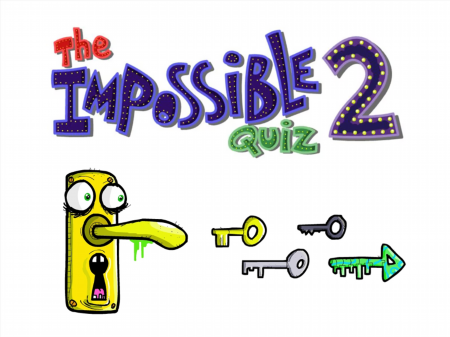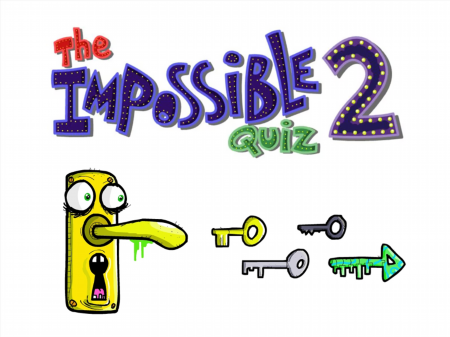 This is the continuation of the cult game, which appealed to a huge number of users and became a viral phenomenon last year. Now the developers have kindly prepared for us a new package of tricky questions that you will have to deal with. Ready to go through a new puzzle and do it faster than all your friends? Then drink a sedative and get started!
As in the first part, you have to answer very tricky questions and solve extremely unusual puzzles. The fact that for many it would seem very logical, here takes on a completely different look and requires special attention. For example, if the game asks how many letters are in the question, then you should not count all the letters in the sentence, perhaps it is only the word "question". Or if you are asked to choose the right, then you can click on the arrow pointing to the right, which is located on the corresponding block of the keyboard.
The Impossible Quiz 2 is a game in which you always need to be on the alert and constantly wait for the trick from each of the questions. Here you can realize your full intellectual potential and after completing the game you will definitely feel if not smarter, then at least more cunning.
The game will constantly throw you the most idiotic answers among the logical ones. However, when it seems to you that you have figured out the strategy and start choosing completely unobvious answers, then at that very moment, as luck would have it, you will need to choose the only logical one. Do not try to understand the logic of this game, what is great about this game it is its unpredictability and unusualness.
The special charm is added by funny graphics, which are very simple and it seems someone drew a game on his knee before going to work. However, all the elements in The Impossible Quiz 2 have their own functionality and special charm. There is nothing superfluous, which is why the game is wonderful. You will plunge into the unique atmosphere of fun and nerves (from constant losses), however, this is precisely the highlight that everyone loves. Gather your strength and go to victory! Good luck!
How to play?
The game is fully regulated by a graphical interface that allows you to interact with various elements via the mouse. Some tasks will ask you to type different letters. In this case, use the keyboard and do not try to find graphic analogs of the letters that you will need to type.