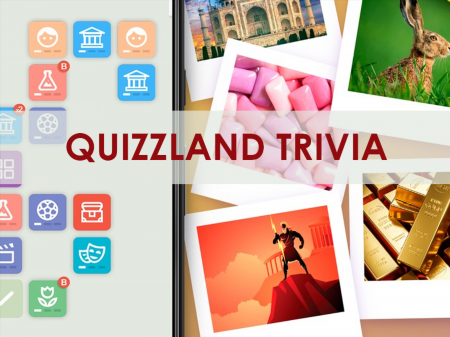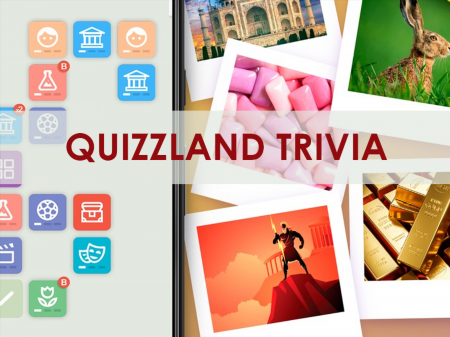 In case you adore the quiz format and various educational games, then Quizzland Trivia will definitely appeal to you. The project has received recognition from numerous critics and a huge number of users around the world. What is great about the game is that both adults and children can easily play it, and a joint family party will become a real cherry on the cake, which will allow all households to get closer to a common mission.
Before you is a playing field, which is stylized for board games. The system will present you with question cards on various topics. After you open the card, you will be presented with a question and several answers to it. Among all these options, you will need to choose the only correct one.
After making a choice, the game will open an explanation of the correct answer, which will allow you not only to check the correctness of your choice but also to tell in detail the story associated with this or that fact. A great way not only to remember the correct answers but also to absorb a lot of new and useful information.
As soon as you collect a certain number of points, the system will offer you to move to a new level or play further in order to collect all possible bonuses and points at the current location. Choose your own tactics of the game and do what you think is right. Each subsequent level will delight you with increased difficulty.
How to play?
The controls are fully integrated into the game's graphical interface. You can interact with any components, menu items, and other elements using the mouse. Direct the cursor to the active element and click on it with the left mouse button.