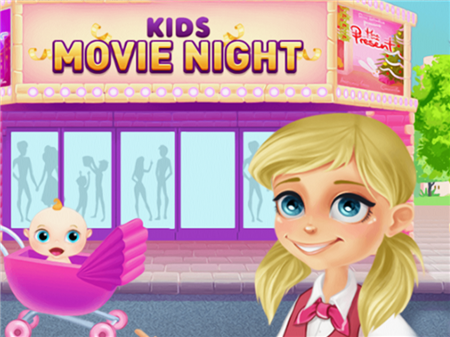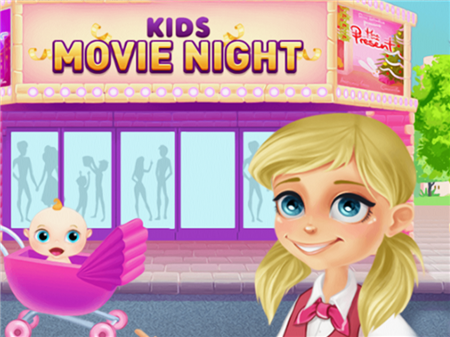 It is difficult to find a person who has not visited the cinema at least once. But it's even harder to find someone who doesn't like movies. This is exactly what the developers thought and presented to the world a new interactive browser game that allows gamers to plunge into the atmosphere of the rental film industry. Kids Movie Night received a huge number of positive reviews and became one of the most popular in its own segment. Users received the game incredibly warmly with a large number of positive reviews on the Internet, which significantly increased the popularity of the project, which confidently broke into the leaders of its genre. Are you ready to conquer the cinema and become the best movie distributor? Then dare to start performing numerous tasks and become the best institution in the city.
The numerous staff of the cinema are at your disposal and your main task is to serve the visitors. To do this, you will have to go through all the levels, from ticket sales to the direct broadcast of the film. However, before you show a masterpiece of cinema, you will have to try pretty hard to get your establishment in order, and for this, you will need to repair broken rooms and components and replace faulty parts in the control room. Although, we will not tell you everything and leave the excellent procedure for learning the game to you!
How to play?
All controls in the game are integrated into the graphical interface and can be controlled with the mouse only. Direct the mouse the cursor to the required component and activate it by simply clicking the left mouse button.