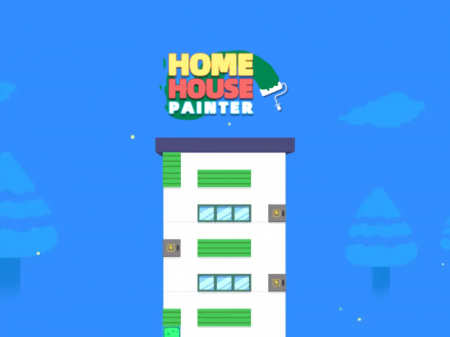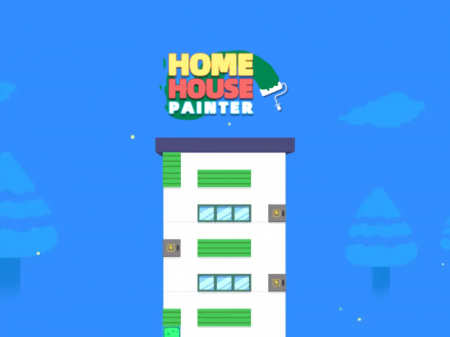 The presented project will teach you not only to paint walls and show you some modern trends in the field of design but also make you show maximum ingenuity, multiplied by the prudence of each action. The project received a huge number of positive reviews and became one of the most popular in its own genre. If you have been looking for something easy and fun for a long time, which will allow you to escape from a lot of everyday worries, then you will definitely be keen on the Home House Painter. Want to test your wits and solve some really hard problems? Open the game and start a new campaign.
In front of you is the facade of the building, which needs to be painted in a given color. You will have to roll in a straight line until it stops. The difficulty of the game lies in the fact that you cannot stop on any part of the wall and turn to the other side, and at the initial stages, the task will seem extremely simple. But with each new location, the facade of the building will be different and the methods of painting will become more complicated and confusing.
You will have to think through each of your movements in advance so that the entire surface of the wall is painted in a certain color. The level is considered passed when you paint over the wall completely.
How to play?
The controls in the game are very simple and fully adjustable with the mouse. Move the cursor over the roller, hold down the left mouse button and move the cursor in the direction you need. As soon as you indicate in which direction you want to paint, you can release the left mouse button.