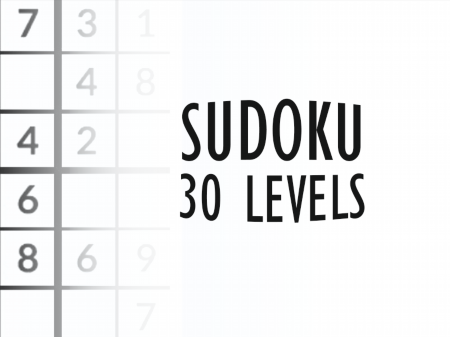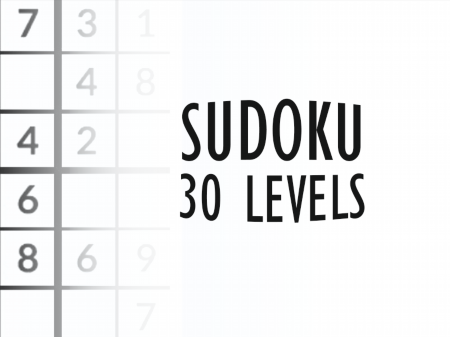 The presented project has become a real outlet for those who have long been fond of logic games. Sudoku 30 Levels is a classic Sudoku that is loved by millions of people around the world. In this case, we are dealing with 30 different levels, each of which surpasses the previous one in complexity, which brings a certain zest to the gameplay.
If you've been looking for a game where you don't have to shoot at anyone or endlessly chase opponents in pointless races, then Sudoku 30 Levels is definitely worth your attention! This is an excellent choice for those who want to switch their attention from everyday worries to something new.
This is a static field with a lot of different numbers. At the initial levels, these numbers will be located from 1 to 9. Your task is to correctly arrange the numbers in the missing cells. The difficulty of the game lies in the fact that two identical numbers should not be repeated in one line, each of which must be unique not only along the vertical but also along the horizontal axis.
As long as you have to play with numbers from 1 to 9, the game will be relatively easy and you will go through each level quite quickly. But as soon as you get to locations that will delight you with a much larger coefficient of numbers, then you will understand what the real difficulties of Sudoku are, which many experienced users are competently talking about.
How to play?
You can interact with any of the components in the game using the mouse. Move the cursor over an empty cell, click on the left mouse button, and then select the required number from the row below. After clicking on the number with the left mouse button, the number will be transferred to the indicated cell. As soon as you place the numbers correctly in all empty cells, the level will be considered completed.