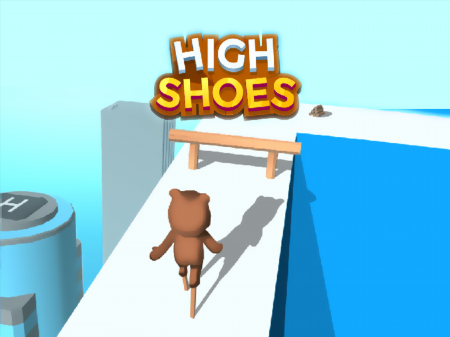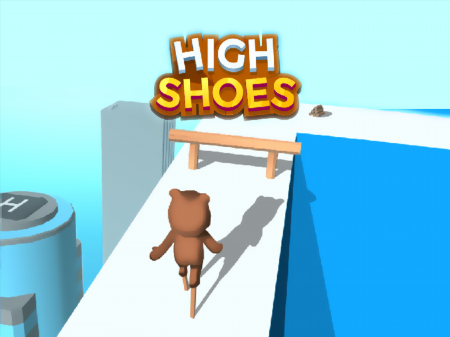 Among the countless number of projects in which the player needs to overcome distances and collect some bonus components, High Shoes takes a special place. The fact is that the presented game has collected several popular ideas that have come together in one entertaining gameplay. This has made the project incredibly popular and attracts a huge number of people from all over the world every month.
If you have been looking for a simple, fun, and entertaining game for a long time that will allow you to reach your full potential and train your reaction, then High Shoes is definitely worth your attention! It is a great option for those who are eager to plunge into the cheerful atmosphere of the gaming world for a short while and forget their everyday worries.
Before you is a playing field, which is a track with obstacles. Your task is to get to the finish line and collect the treasures that are prepared inside the chest. However, on the way to the finish line, you will find a large number of different obstacles and it is worth remembering that your hero does not know how to jump over them.
However, on the track you will come across bamboo stilts, picking up which you can cross difficult areas without losing. The higher the stilts of your character, the more obstacles you can overcome. Each new obstacle consumes part of the selected stilts, which will allow you to correctly calculate the height and number of stilts to complete the current level. With each new track, the tasks become more difficult, which gives the game a special interest.
How to play?
Controlling your character is very simple and completely centered on the mouse. Hold down the left mouse button and move the cursor in the direction where you want to turn the character. The reaction to the player's movements is extremely fast, so the control process will not seem complicated to you.