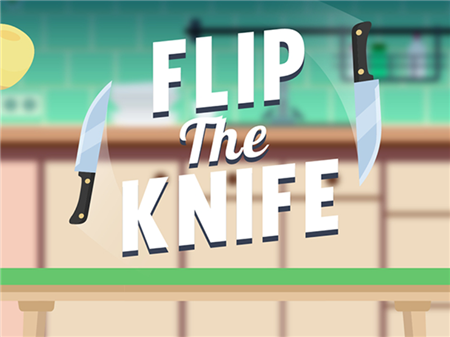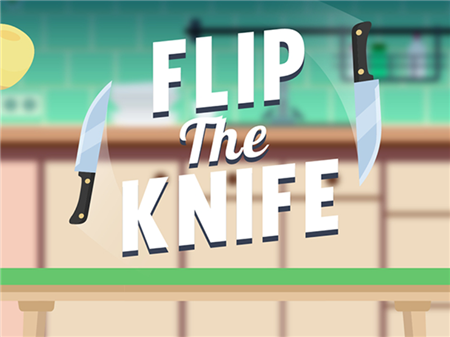 Are you tired of dynamic bloody games where you constantly have to chase someone, complete difficult missions, run away from monsters, or do other things? We would like to draw your attention to Flip The Knife - a game where for the first time in a long time you can relax and enjoy the calm gameplay.
And despite the pompous performance, we are really witnessing the emergence of a high-quality project, which pleases with its game mechanics and, with all the calmness, does not allow you to completely relax and get bored. Are you ready to throw knives and hit targets? Then get ready for a mind-blowing gaming session that you will remember for a long time!
In front of you is a kitchen table with a knife stuck in it. Your task is to toss the knife in such a way that it makes a full turn around its axis and again stuck at the specified point. The difficulty lies in the fact that you have to constantly correctly calculate the height of the knife throw because if you make a mistake in your calculations, the knife will simply fall on the table and not stick into the table surface.
From time to time, various objects are thrown over the table, about which you will be notified by means of a special sound signal. If you choose the right time for the throw, then you will stick the knife in the right place and get into the thrown thing. All this will bring you additional game points and will allow you to climb to the top of the final scoreboard.
How to play?
Any interactions with knives and menu items are done via the mouse. Hold down the left mouse button, move it down to the required distance, and then make a throw with a sharp upward motion.