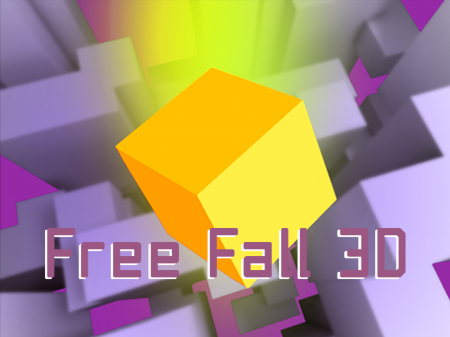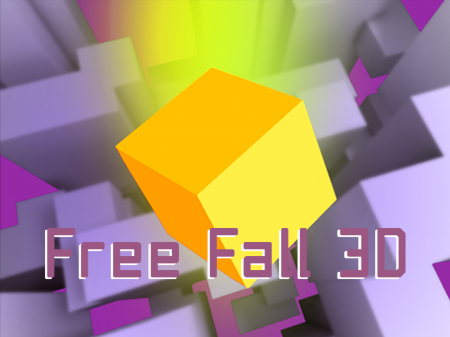 Free Fall 3D is really something new on the horizon of browser gaming. Although the project does not claim to be a perfect exclusive, it stands out from the general stream of modern games. The developer has implemented a genre where you need to control a running character collecting various bonuses in a completely new light. Now you do not need to watch someone running in a familiar plane, but to control the falling cube. This unusual format made Free fall 3d an incredibly popular game, which caused a lot of positive reviews on the Internet.
You control a falling cube, which must cover the maximum possible distance in the abyss. On your way, there will be various buildings that you cannot fall on. Loosely speaking, it is generally not recommended for your cube to interact with any approaching objects. Coins that you will constantly meet in the air are the exception. Try to "catch" them, flying up to them at close range and finding themselves on the same trajectory with them. But if you understand that the coin is close to foreign objects, then it is better not to try to collect it, because a further fall is much more important than collecting a couple of extra coins at the expense of a collision.
How to play?
You can control the falling object using the navigation buttons, where each of the arrows will be responsible for moving the cube in the corresponding direction. The user can interact with any menu items via the main mouse controls.