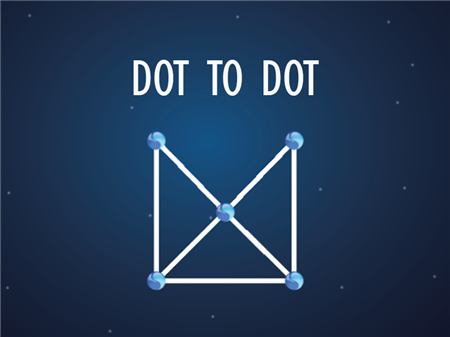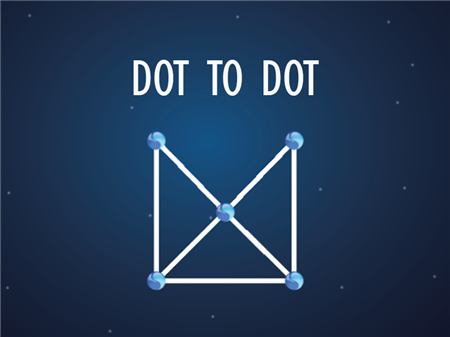 Dot To Dot has become a real catch for those users who especially love and appreciate logic games, with elements of complex puzzles. If you classify yourself as such users, then a new project is presented to your attention, which only at first glance seems extremely simple. In fact, you will encounter serious challenges, which will take you hours to solve, which is especially annoying, given that the time to complete the level is initially given much less.
The project became one of the most downloaded in mobile stores, and a little later it was adapted for the browser version. It was the right decision since Dot To Dot received a new army of fans around the world who did not want to install anything, but simply enjoyed the gameplay of their favorite game from anywhere. If you are eager to take a break from everyday life and try to go through a couple of levels - we highly recommend it!
Your main task is to connect numerous dots with lines without repeating. At your disposal a huge number of different geometric shapes, each of which is an artsy pattern, with an incredible number of different lines connecting the dots. You need to go through all the lines of the figures, do it as quickly as possible, and not repeat. In other words, you can go through each of the connecting lines only once, and if you have run out of empty lines, and not all the dots are still connected, then you just chose the wrong sequence of actions. Try to pass the current level again. Despite the complexity of the description, the game is quite simple, and the rules are intuitive. Try to go through a couple of levels yourself and you will immediately understand everything.
How to play?
Any interaction with dots, lines, or menu items is done via the main mouse controls.