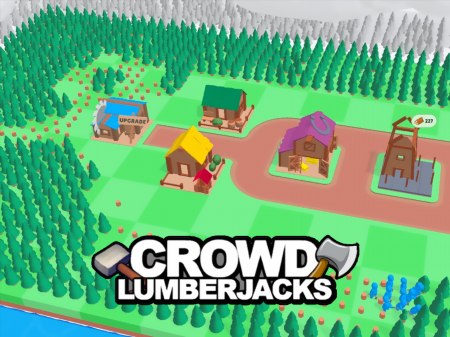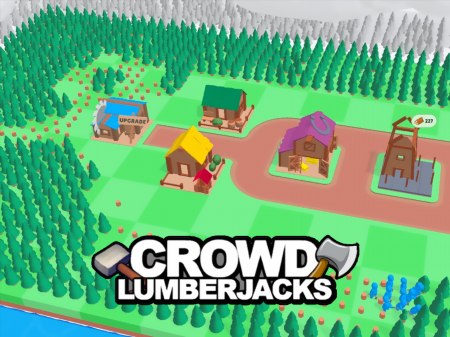 If you like games in which you need to extract certain resources, build buildings, develop infrastructure and improve various characteristics in every possible way, then Crowd Lumberjack is exactly what you will adore. The project tells about the adventures of lumberjacks who cut trees, build a village, attract tourists and improve the life of local residents in every possible way.
The game has a pleasant atmosphere, a good level of involvement, thoughtful mechanics, and a good set of missions. Pass various regions, build a wide variety of infrastructure, and show the world the charms of your homeland in Crowd Lumberjack.
The game takes place on the map of the village, which is surrounded on all sides by a forest plantation. To begin with, you control one character. When you bring him to the trees, he begins to cut them down. Gather as many resources as possible, build houses, free other lumberjacks from the forest captivity and cut with even greater efficiency.
After the construction of the new building, the system will allow you to improve some of the characteristics of your workforce. You are able to upgrade these characteristics that affect the speed, power, or efficiency of your workforce. As soon as you complete all the relevant tasks in a particular section of the region, the system will allow you to start beautifying a new area of your village.
How to play?
Characters are controlled via the WASD key block or via using the mouse. Hold down the left mouse button and move the cursor to the part of the screen where you want to direct your lumberjacks.