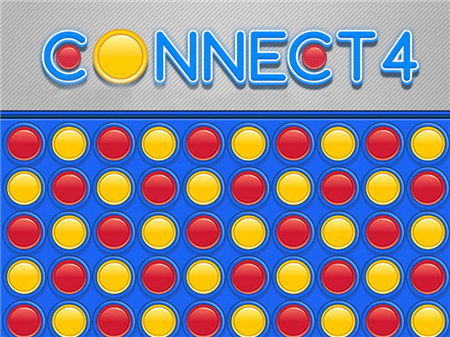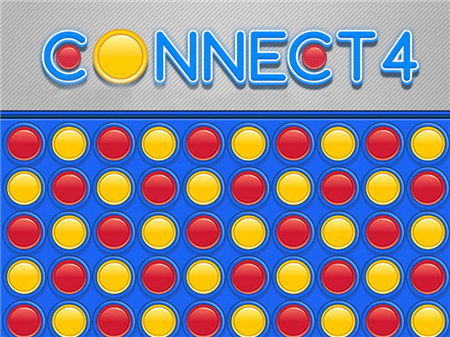 Connect 4 is a classic example of board logic games that, with all their incredible simplicity, delight with a huge gameplay a great number of players around the world. You have to deal with the enemy not with brute force, but with intelligence. Are you ready to show friends or a computer opponent who is the main wise guy here? Then pick up the chips and start total domination!
The game will present you with unforgettable hours of amazing gameplay, which captivated the hearts of a huge number of users all around the world. At the same time, the game is not some kind of novelty. It was popular in the last century and even then it became a real hit of home entertainment. Connect 4 is just a digitized version of the popular desktop, which is available to absolutely everyone.
The essence of the game comes down to the need to stack four chips in a row. At the same time, your opponent has exactly the same task. It is difficult to say which is more important - to build your own figure from four components, or not to let the enemy do it. In any case, all the tactics of the game are up to you.
If you are confident in your attacking actions, then do not pay attention to the enemy and try to build the necessary block as quickly as possible. But if you prefer to act more sophisticated and more cunning, then try defensive/waiting tactics in which you have to closely monitor your opponent and try not to let him achieve the required indicator. For everything else, you also need to build your own figure and all this must be done at the same time. That doesn't sound easy, does it? However, this is the main highlight of the beloved game, which received a huge number of positive reviews around the world.
It is important to remember that a line of four components can be folded both vertically and horizontally. If it seems to you that the opponent is simply blocking your chips in a row, then be careful, perhaps you are faced with an act of covert attack, which will lead you to an inevitable defeat. Some of your actions in the game may hamper your movements and you will have to seriously think through each of your further moves so as not to lose.
How to play?
Game control is fully rendered in the graphical interface of the game. You just need to point the mouse cursor at the slot into which you plan to throw the chip. The throw is carried out by clicking the left mouse button.