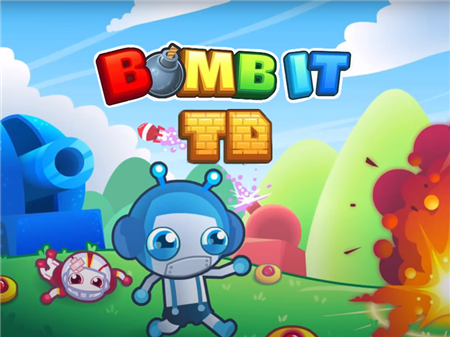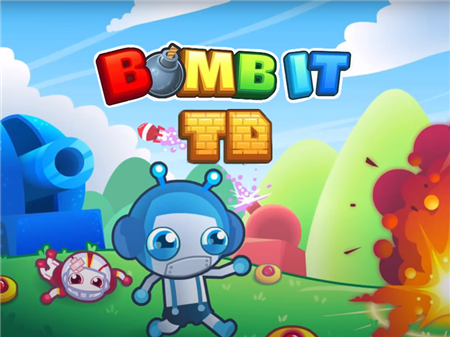 We are now looking at a classic example of tower defense series games where you have to defend a special heart towards which hordes of enemies strive. The game is in high demand due to clear mechanics and dynamically increasing complexity. This is not the case when you quickly form the main defensive redoubt and spend hours enjoying how enemies senselessly fight against your towers. In this game, you will find a huge number of tests, each of which will greatly enhance the enjoyment of the game. Be as vigilant as possible, look at both, and get ready for unpredictable outcomes!
At the beginning of the round, you will see a game map with improvised mazes along which your enemies move. Their goal is to reach the very heart that is in the middle. Your goal is to protect that unique heart and prevent opponents from reaching it. To do this, you will have to build various defensive structures, each of which brings a certain contribution to your military campaign.
The most common tower lays a bomb at the sight of the enemy. If the enemy lingers long enough in the bombing area, then he will die. You will have to equip the defensive line in such a way that no enemy penetrates deep into your territory.
Some defensive towers have an unpleasant feature - when fired, they can damage some parts of the labyrinths. In turn, this can give enemies short access to the heart and you risk losing. To avoid this, try to correctly install each tower and monitor the affected area, which will cause the first explosion.
The towers have a certain type of attack, as well as speed, damage level, and mass of other components. Any improvement or construction is done for money. This money is obtained with the killing of enemies and at the end of each of the levels. If you managed to survive at some level and defeat the enemies, then when you go to the next level you will receive a certain amount that will help you create the first defensive element.
Unlike most TD games in Bomb It TD, you have to constantly adapt to new levels. You will not be able to build complex defensive structures for hours. When performing the main task, you will be transferred to a new location, where everything will have to start all over again.
How to play?
Any interactions with bombs or upgrades are regulated by the main mouse controls.