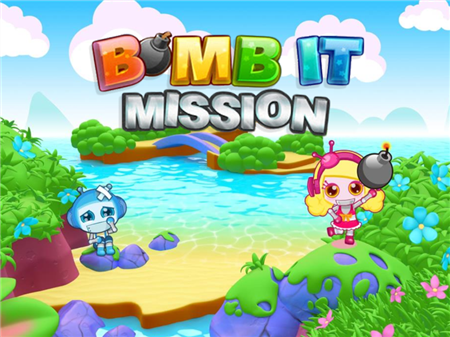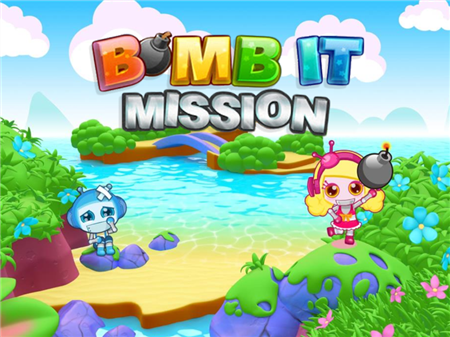 In the world, there are a huge number of games, the creators of which were inspired by the unique gameplay of Pacman and Bomberman. Bomb It Mission is something in between, with interesting mechanics and some add-ons that you gonna definitely like. Roll up your sleeves and get ready to fully enjoy the excellent gameplay that will make you distract from the daily routine.
You control a character whose main goal is to eliminate all opponents on the playing field and successfully complete a level. It is worth remembering that all opponents want to get rid of you in the same way as you do of them. Therefore, be as vigilant and attentive as possible!
To eliminate opponents you have to plant bombs in various parts of the map. However, the bombs are uncontrollable and explode soon after installation. For this reason, try not to be in the affected area and try to lure opponents into the area where the explosion will happen now.
However, if opponents are in no hurry to fall into the trap, then do not despair. During an explosion, part of the walls and other objects will collapse on the map. Various bonus components fall out of each destroyed object, selecting which you receive certain temporary bonuses. With these bonuses, it will be much easier for you to destroy enemies.
You can quickly catch up with enemies, and corny shoot at them. However, this good news has a downside - your opponents may just as well fall on your head with their claims to dominance. Therefore, do not delay the victory and collection of bonus components. Try to do everything as quickly as possible, but carefully, as far as one wrong move will not be good for you.
Anyone who collects the most effective weapons in the shortest possible time is likely to be the winner in this confrontation. However, if you were unable to find an effective weapon, then pick up at least other bonuses, some of which will allow you to quickly move around the map or jump over walls. This will give you a positional advantage that brings you closer to dominance on the map.
How to play?
Any interactions with active objects are carried out by clicking the left mouse button. You can control the character via the navigation buttons on the keyboard and perform an action (bombing, firing, etc.) by pressing the Space button.