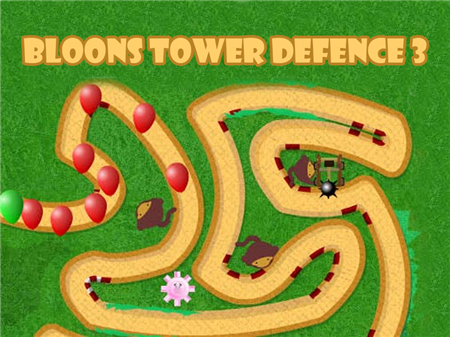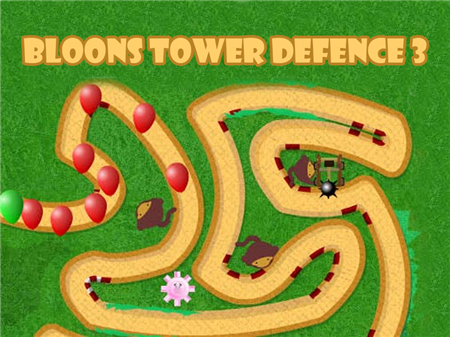 Now you are looking at a classic game from the TD series. You will have to organize powerful defenses so that balloons do not reach your base. In other words, you definitely will not get bored. Hire the monkeys, assign them to military posts, and eat the fruits of a properly organized line of defense. In the next half hour, you will have an unforgettable experience and an exciting game, which is loved by a huge number of people all over the world.
You are entrusted with the protection of the track along which the balloons pass. The essence of the game is incredibly simple - you cannot miss a large number of balls and, if possible, minimize missed targets. In order to protect yourself from passing balls, you need to install between the aisles of fighting monkeys and a number of additional military towers. Each of these towers regularly shoots at balls passing by and knocks them down.
However, the balls are able to evolve and with each new level, both their number and speed increase markedly. In Bloons Tower Defense 3 you will not be waiting for a dull and the same type of gameplay. You will encounter the need for constant planning of a new line of defense and eternal torment, which consists of choosing "buy a cheaper tower, but now" or "save up money and put up a powerful tower a little later." This is one of the main headaches that bothers the vast majority of players in this game.
As you already understood, the game has a large selection of battle towers. Some carry out precision strikes, others inflict damage on the area. There are auxiliary towers that slow down or increase the combat potential of the main weapons. In other words, you have to choose the most productive version of your defense and make sure that the minimum number of balls breaks through the track.
Whatever you choose, place towers correctly! A lot also depends on this. If you can combine a number of primary battle towers with towers providing additional bonuses, then you will be able to build a really impressive line of defense, which will not be so easy to pass. However, if you understand that you won't get anything at all and you have achieved real mastery in the game, then just try the level more difficult.
How to play?
The game can be controlled by the mouse and is rendered on the graphical interface of the game. Perform any actions using the tips of the game assistant.