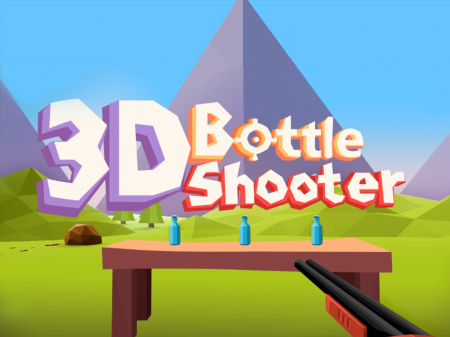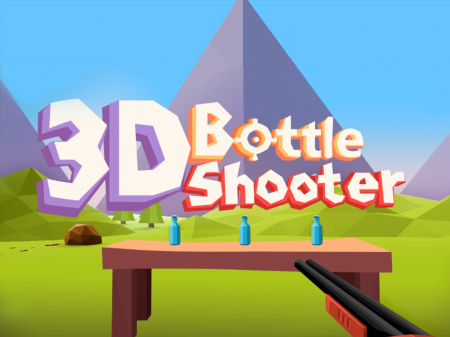 3D Bottle Shooter has become a real discovery for everyone who appreciates and loves target shooting. The game has a fairly good mechanic that will allow you to train your reaction and the ability to conduct aimed fire for a while. These and other factors have made the project incredibly popular and set it apart from all its major competitors. If you want to test yourself and your accuracy, then rather take a gun and move to the playing range, where you have to set new records.
You are in front of a lot of bottles that you will have to shoot at. In the first levels, the game introduces you to the mechanics of shooting and the procedure for hitting will not be difficult. You simply aim at a nearby static object and shoot slowly. However, with each new location, you will have to approach your mission much more seriously. The system will increase both the number of targets on the map and the distance to them. On top of that, you will start colliding with moving targets, without hitting which you will not be able to complete the main task and move to a new level.
How to play?
Any interaction with the game, be it shooting or menu item selection, is performed via the mouse. Shooting is carried out according to simple mechanics: hold down the left mouse button, then move the cursor to the desired target and release the left mouse button to fire. If you do everything right and your hand does not flinch, then you will hit the target.