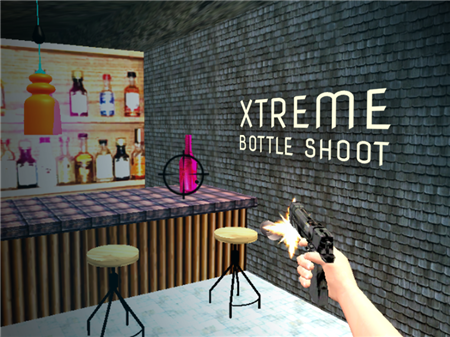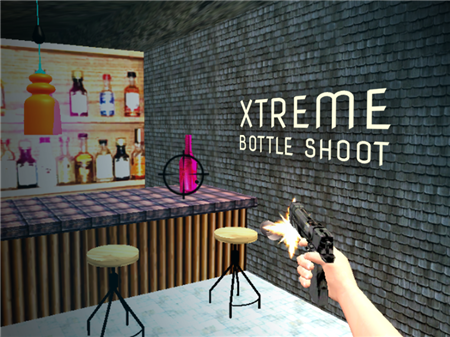 Shooting has always attracted the attention of a huge number of people, and this passion is a hobby not only for men but also for women. It is for this reason that Xtreme Bottle Shoot has become one of the most popular and fastest-growing projects in the browser segment. The game received a huge number of positive reviews and despite all its simplicity and cartoonishness, it has become one of the most popular products in its own genre. If you have been looking for a quality shooter simulator for a long time and have long wanted to test your accuracy, then Xtreme Bottle Shoot is worth your close attention.
First of all, it is worth remembering that your main task is to fire in the target well. Moreover, the number of shots will always be limited, and if you cannot get into a certain number of bottles, which are the main targets, then you will have to start passing the level all over again. Among other things, at each level, the system allocates a certain amount of time during which you will have to successfully complete the task. And if at the initial locations the tasks will seem very simple to you, then soon you will feel the dynamically increasing complexity, which is the beauty of the gameplay.
How to play?
Shots are simulated by the main mouse control. Move the cursor over the target and press the left button to activate the shot. The number of attempts, the remaining time, and other important information is displayed on the left side of the game screen.