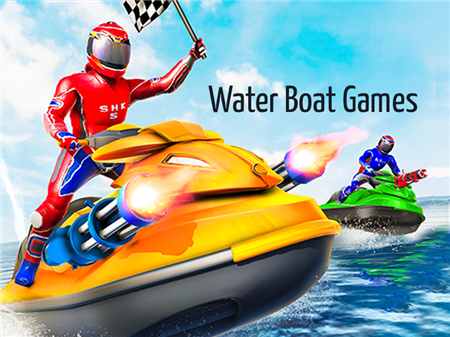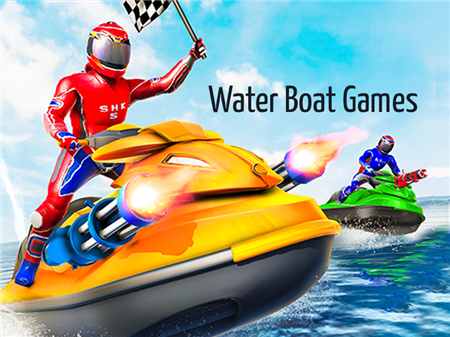 If you belong to the category of fans of various racing simulators, then the presented project will definitely interest you. Water Boat Games is highly popular for its well-organized gameplay, choice of game modes, personalization of your racing vehicle, and participation in competitions. All this seems to be a very common set of characteristics for modern games, but let's not forget that Water Boat Games is a browser game that pleasantly surprises all its users with wide functionality.
You play as a sports jet ski racer and your main task is to win the tournaments. The racing procedure itself is not much different from racing cars or motorcycles. The competitive element is based on the same principles and the athlete still needs to successfully complete the track and become a leader among all competitors. For each victory, you earn a certain amount of points that can be converted into currency. This will allow you to significantly improve the performance of your boat and start winning much more often. Show everyone who is the legend of the track!
How to play?
The control of the jet ski is placed on the block of navigation keys, where the left/right arrows correspond to the direction of movement, and up/down for the functions of acceleration and braking, respectively. The same options are duplicated on the ASDW block for those who are used to the classic layout in racing simulators. The Space button pauses.