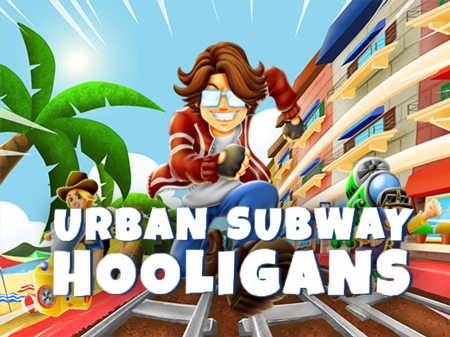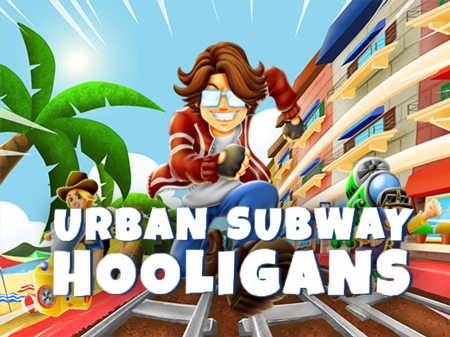 Urban Subway Hooligans is a prime example of run-and-collect games. The project turned out to be really dynamic, catchy, awesome, and fun. It is for this reason that a large number of people left their positive feedback on the project on the Internet, which led to its popularity. Urban subway hooligans has been ported from the mobile version to the browser version, however, in terms of functionality, it is absolutely in no way inferior to its original. And if you want to escape from the daily hustle and bustle for a while, then you don't have to download and install the game, you can just open the link and enjoy the fun story of your main character. Are you ready to run non-stop along the tracks and collect various things? Then what are you waiting for? Go ahead on an impromptu track!
You control the main character who runs along the railroad tracks and collects various bonus components. Your task is to collect as many useful things as possible, such as coins, diamonds, and other game components. But what you shouldn't do is interact with obstacles and this applies to both static and dynamic obstacles. Is it worth explaining that it is better not to run on the approaching train or not to run on the concrete fence?
How to play?
You control the character by pressing the navigation buttons. Each of the side arrows indicates the direction of the character's movement. The up arrow activates the jump, and the down arrow will allow you to crouch and slide under low obstacles. There are no additional options in the game. You can interact with all menu items via the main mouse controls.