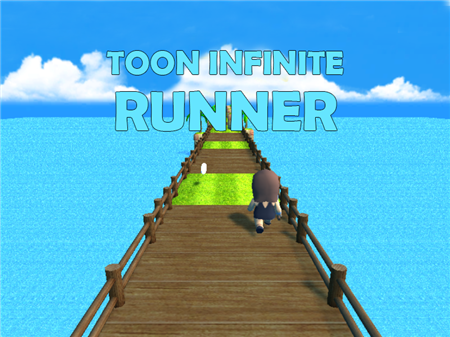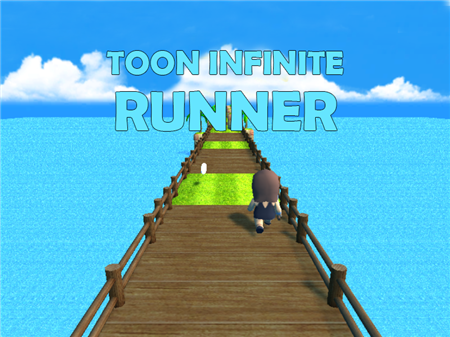 Your attention is presented one of the most popular games in the genre of "run and collect." The project has taken one of the leading positions in its own segment due to the incredible ease of game control, clear gameplay, and the absence of additional elements that could complicate the gameplay. As a result, users appreciated the Toon infinite runner, which was reflected in the dynamic increase in the number of gamers in the project.
You control a character who runs along a given route. It's difficult to say where he is going, and indeed completely unnecessarily. However, what is really worth understanding is that you are responsible for its safety and unhindered overcoming the greatest possible distance.
You will need to indicate the direction of the character's movement in order to stay on the track for as long as possible. We say "as long as possible" for the simple reason that your character will sooner or later crash into a wall or obstacle and this is completely inevitable. And the reason for this is extremely simple - the longer you run, the faster you accelerate and with each new stage of the route it becomes more difficult to control the character due to the constantly increasing speed.
Among other things, you need to not only run and dodge but also, if possible, collect silver coins, which are summed up in-game points. This determines the number of accumulated points that record your success in the game. In other words, if you just run a certain distance, then you get one number of points, and if at the same time you try to collect coins, then the number of your points increases significantly, which affects the final position in the scoreboard.
It is also worth remembering that the game has a store where you can buy a new character to complete the track. Who said playing would be boring and monotonous? You now have a great personalization tool.
How to play?
Character control is regulated by navigation buttons, clicking on which you indicate the direction of movement of your character. It is important to remember that in the game there is no acceleration or deceleration function. All changes in speed modes when running are automatically controlled and are a kind of complicating marker. Obstacles cannot be jumped or pierced. Any contact with foreign objects turns into a defeat and you have to start the game process again.