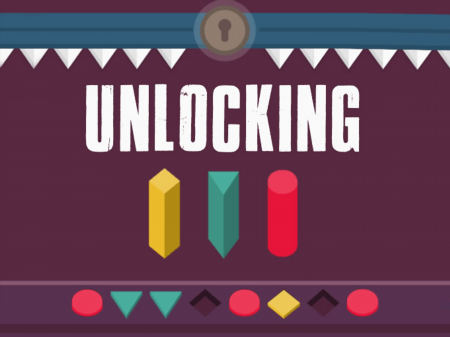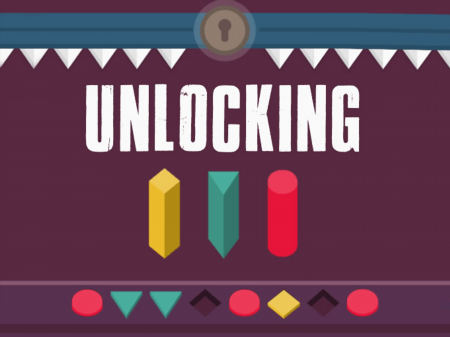 Imagine being in a situation in which you are in a tight room, there is only one exit from the room and the door itself is locked. In order to open the door you have to pick the lock, only to find that the mechanism is a timed shape-matching game. Oh, and the "timed" aspect is the pressure of the spikes lowering from the ceiling above your head.
This is what this game is. Simply you have three positions on which different shapes appear which you have to drag into different holes of a matching shape, all the while metal spikes are lowering onto you. Filling all the holes results in the lock unlocking and moving the spikes away to the next level. The game gets very active and heated at later levels when you find your shape matching skills to be more lackluster than you imagined. This only makes you want to prove yourself since you cannot accept loss at the astounding simplicity of this game.
The fact that loss is unacceptable only makes you play the game more, always pushing you to prove your shape-matching skills to no one else but yourself. This game will make you an excellent lockpick and an efficient worker under irritating pressure, especially if the pressure is generated from the falling spikes and the lock itself is unlocked by the act of matching the same shapes.