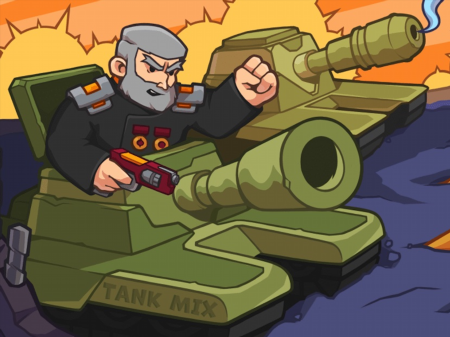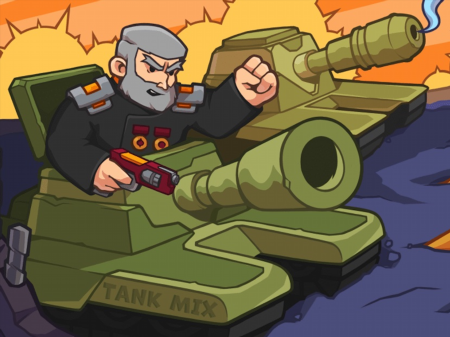 Various tank simulators have always been of particular interest among a large user audience. If we recall the history of the gaming industry, then games telling about tanks have always been in high positions, and several projects have become truly legendary.
However, Tank Mix cannot be considered a classic arcade game that fits into the tank simulation genre. The project combined several individual games and incorporated everything modern gamers adore: a strategic element, clickers, the ability to upgrade units, etc. If you have been looking for a game of this format for a long time, then you should definitely try your hand at Tank Mix.
The action of the game begins with the fact that the forces of alien invaders came to Earth. In the first days of the military clash, our fleet was destroyed and then the military leadership of our planet decided to throw all the armored forces to repel alien attacks.
The essence of the game is to locate tank units around the landed alien ships. Tanks themselves shoot at enemies, but you can help them by clicking on enemy units with the mouse. For each click or each destruction of the enemy, you get money. For the proceeds, you can improve the characteristics of your equipment. The main mechanics of improving tanks is to combine them. For instance, if you combine tanks of the first level with each other, then out of two tanks "1" you will get one (more powerful) "2", etc. To perform that you should simply drag two icons into one.
How to play?
The game is controlled via the mouse. Hover over any component you need with the cursor and press the left mouse button.