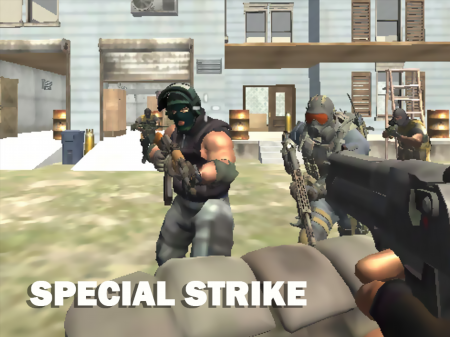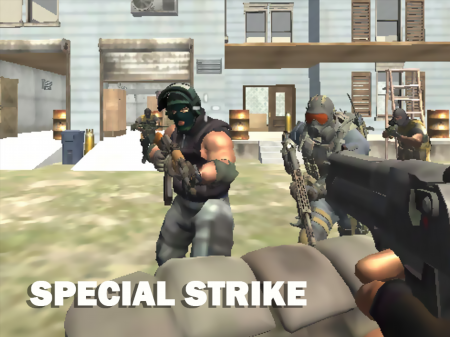 The presented project turned out to be an excellent attempt to adapt legendary maps from the equally legendary Counter-Strike game. Only now you do not have to put your favorite game on your computer and you can play at any time, sitting in the browser, slicing through your favorite map.
The popularity of this location was once so high that many users still clog the numerous servers of the game in Special Strike. If you want to try your hand at a good old project, which is highly dynamic and will allow you to shoot plenty of shots, then this game is definitely worth your close attention!
You appear in a large house, where a large number of opponents are waiting for you, each of whom will want to destroy you. Kill enemies, earn money, buy more powerful weapons and dominate the map. Show everyone what the best shooter on the server is and make opponents avoid you.
The mechanics of the game are incredibly similar to the full-length hit from Valve, which adds a lot of positive points to it. You can fight according to your own tactics. Do you want to sit in the bushes, waiting for enemies? Nobody bothers you. How about grabbing a rifle and dashing headlong through the many rooms, sweeping away everything in its path? Here you are free to do what you want, without any restrictions.
How to play?
The game is controlled by means of the ASDW key block. The jump is activated by pressing the Space button, and shots are fired by pressing the left mouse button. You are able to aim by rotating the mouse and moving the cursor over the target.