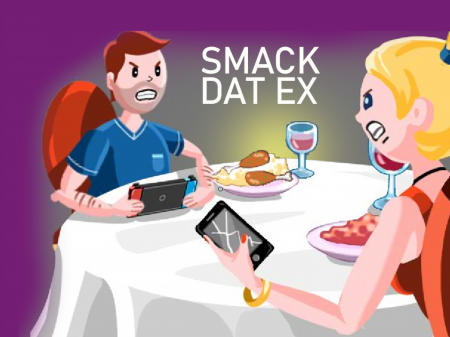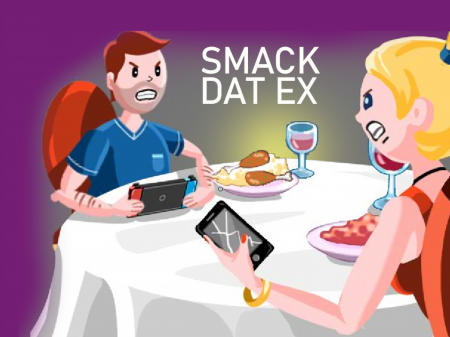 What could be better than a showdown in a restaurant, which smoothly turns into a fight with broken furniture and the collapse of all surrounding things? This is approximately what the developers thought and created Smack Dat Ex, which surprisingly turned out to be a very popular project.
The game is a humorous variation of the legendary fighting game that is loved by millions of people around the world. Perhaps this combination of factors is the very reason why Smack Dat Ex is in high demand. However, you should try to enter the game and enjoy the crazy showdown of the young couple.
You witness an uncontrolled fight in a restaurant. On which side you are to be - you decide only yourself. You can beat both participants, or take off on only one of them. In a fight, you can use all possible objects that will roll under your feet. If you are confused by the boyfriend's excessive insolence, then just stick a candlestick into him several times, and if you are annoyed by the girl's insolence, then just throw a chair at her. Don't limit yourself to anything and get creative with your punches.
The fight ends when one of the participants runs out of health. However, this is where the funniest part comes in - the fatality. Choose a lying object with which the winner will finish off the victim. It is always an impressive and imposing sight that will suit your taste.
How to play?
You have an opportunity to interact with any components in the game via the mouse. Direct the cursor to the required component and activate the attack with the left mouse button.