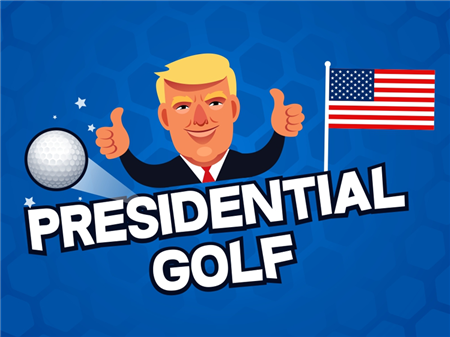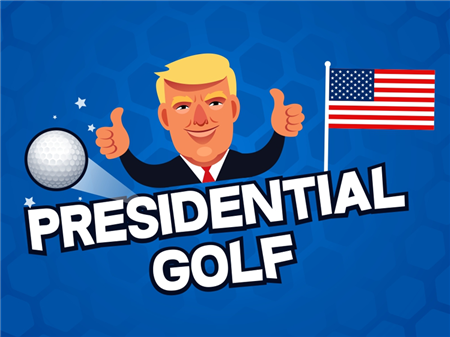 For many people, golf remains an odd and fanciful sport that is available to the exceptionally rich and famous. However, projects such as Presidential Golf allow you to plunge into the humorous atmosphere of a noble sports discipline and try yourself as a famous politician on the golf course. Are you ready to become not just a world leader, but a real champion among the mighty? Or, on the contrary - in every possible way to remain a fool in front of the eyes of his whole country? Then grab a stick, put on a Trump suit, get in the helicopter, and let's get started!
You control the President of the United States who plays golf on incredibly challenging courses. As in the classic rules - you need to hit the hole with balls in fewer attempts. And to achieve this goal, you will have to calculate the trajectory of the projectile well and carefully monitor the strength of your own blows. However, if you calculate everything correctly, then you will face a serious victory, which you will want to tell your voters about. Well, if not, then you have to try again and again. Until you succeed.
How to play?
The game has very simple and straightforward control mechanics. On the left side of the screen, you will find arrows that adjust the height of the ball hit. And in the right corner, you will find a large button, when you click on it, the system calculates the strength of the upcoming blow. When pressed for the first time, the force scale begins to fill, and when pressed again, the process stops, the result is fixed and a blow with a club occurs. You have an opportunity to interact with all menu items and other components in the game using the mouse.