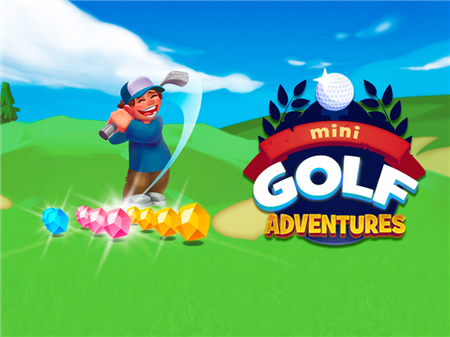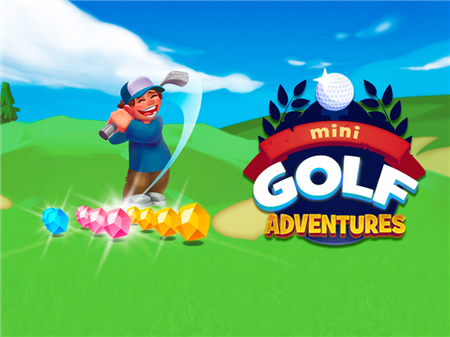 On the market for modern browser games, there are a huge number of different projects that somehow allow the user to immerse him- herself in the atmosphere of golf. In turn, Mini golf adventure is a little out of the general context, because here it is important not only to pocket balls but also to collect various bonus components, such as crystals and other things that you will encounter as you progress through the game. The project is a bright and colorful way to escape from everyday worries for a while and immerse yourself in the fun atmosphere of an exciting mini golf game.
You play on a large number of different fields, where you have to not only drive the ball into the pocket for the minimum number of strokes but also collect bright crystals. Try to combine both tasks and get everything done as quickly as possible. Keep a close eye on the trajectory of your ball and calculate each hit well in advance.
Examine the entire field and check if you missed any crystal. If you do everything correctly, then a new level awaits you with even more crystals and natural barriers that only add interest to the project.
How to play?
The ball is hit by the main mouse controls. Move the cursor in the required direction, set the trajectory of the ball, and press the left mouse button to execute the kick. The force of the blow is determined by the degree of distance the mouse is retracted from the ball. The further you move the cursor away from the ball, the stronger the impact will be.