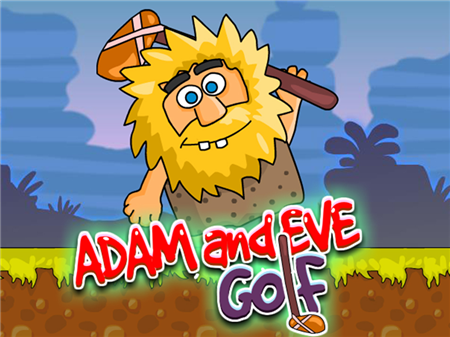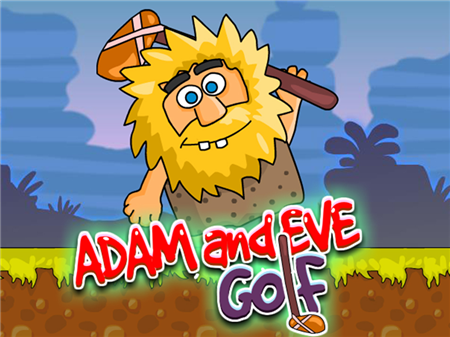 Now we are looking at a special project Adam and Eve: Golf, which continues the tradition of creating games that are very popular among users. Among the remarkable features of the game, it is worth noting a wide age category, which clearly demonstrates popularity among both children and adults. At the end, who does not like to solve numerous puzzles and find solutions to problems in the most unexpected places. Ready to try your hand at a new project about your favorite characters? Then let the adventure begin!
As before, you have to go through numerous levels, each of which will open for you a new location with a new set of puzzles. To move to a new level, you will need to interact in every way with various animals, people, or objects. One example is the need to drive a dangerous dinosaur out of your way. And the best way to do this is to take a pumpkin, cut out its eyes and a ferocious mouth, and then let the ants carry this pumpkin towards the monster. Anyone will be frightened of such a sight, and after your barrier has gone to the side, you can safely continue your journey.
It is from such micro-tasks that the game consists, which is loved by a huge number of people around the world. You will have to not only scare opponents but also find the most cunning and sophisticated ways to get out of difficult situations. And even if you do not see a way out right here and now, this does not mean at all that there is no way out. With a high degree of probability, you simply did not notice the active component for interaction.
There are a lot of similar problems in Adam and Eve: Golf. You can enjoy several hours of addictive gameplay and as a result, lead your main character to victory. The game pleasantly pleases with an abundance of new puzzles and bright levels, which are famous for the whole series of Adam and Eve. In this case, the players do not care what purpose this time, Adam went on a trip. The main thing is to reach the final point and do what you need. And everything else is just part of the addictive gameplay.
How to play?
The game and controls are fully integrated into the graphical interface, which allows you to interact with any objects with the mouse. Point at the object or character that interests you with the cursor and click the left mouse button. If the selected component provides for any type of activity, then the action will definitely happen. If not, look for a way out on the next level!