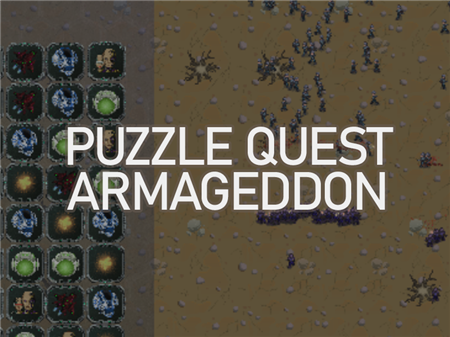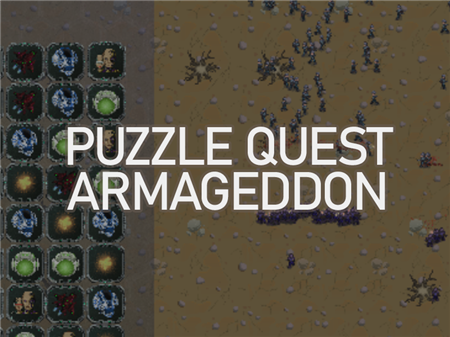 Among the many games in which you need to destroy three or more adjacent Puzzle Quest components, Armageddon has gone much further. Now, this is not just a game on the principle of everyone's favorite genre, it is something much more that a huge number of gamers all over the world fall in love with.
You are the commander-in-chief of the troops and all your actions on the playing field are reflected on the battlefield. The game surprises with a combination of genres and mechanics, but it enjoys a fairly high and extremely stable demand, which has defined the project in the ranks of the hits of the current season. If you are ready to try your luck and are also ready to take on the responsibility of military clashes between two armies, then dare to start!
The game screen is divided into two parts. On the left, you will see a box in which you will need to combine the components with each other and arrange the shapes in such a way that three or more components become one line both horizontally and vertically. In this case, the lined figures are destroyed, and new components located above will fall in their place.
But on the right side of the screen, you will see a military clash of two groups, where soldiers will fight each other in earnest. The actions taking place in these two windows are closely related to each other. The more successfully you remove the pieces on the left, the better your soldiers will fight on the right. Each destruction of figures can summon a technician or medics on the battlefield.
How to play?
The controls are fully interactive and adjustable with the mouse. You are able to only affect the left side of the game screen. Replacing two components is done by simply clicking the left mouse button between them. When you direct the mouse cursor to the components to be replaced, the system will highlight them.