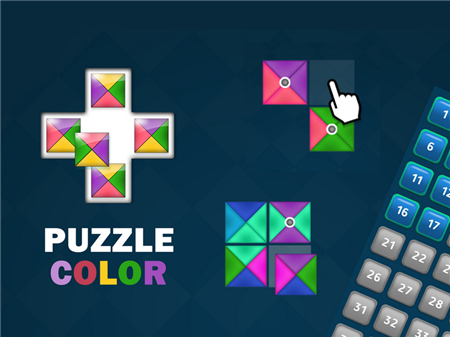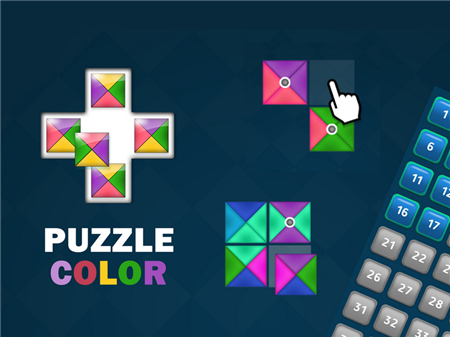 Various game puzzles have always been, are, and will remain one of the most demanded and discussed among modern users. It is for this reason that Puzzle Color quickly gained popularity and received the highest marks from both specialists and ordinary gamers who, in the face of the game, found entertainment that could distract from everyday worries for a long time.
The game does not differ in complex game mechanics, but this is the attractive feature of the project. Puzzle Color is the very case when, within the framework of a new game, the user gets everything that he/she has been looking for for so long and even a little more.
Puzzle Color is a scattering of different levels, within which you will need to collect and combine various figures. All components have the same shape, but they are decorated in different colors. Your task is to combine the figures in such a way that their separate edges are connected with the same colors. If you place a figure in a certain area that does not match all neighboring colors, then the level will not be considered to pass. It is important to remember that all the figures must be matched with colors from all sides. For this reason, the game includes the word "puzzles" in its name. With each new level, the system will give you more and more figures, which will significantly complicate the passage procedure. However, this is the beauty of puzzles.
How to play?
Moving components on the field is done with the main mouse control. Click on any figure with the left mouse button and drag it to the desired area. Once the movement is complete, simply release the left mouse button and move on to the next component.